PAWAR PUBLIC SCHOOL REPRESENTS PUNE AT KBD JUNIORS NATIONALS IN GREATER NOIDA
The Pune KBD Junior champions represented their school and city nationally showcasing their passion for Kabaddi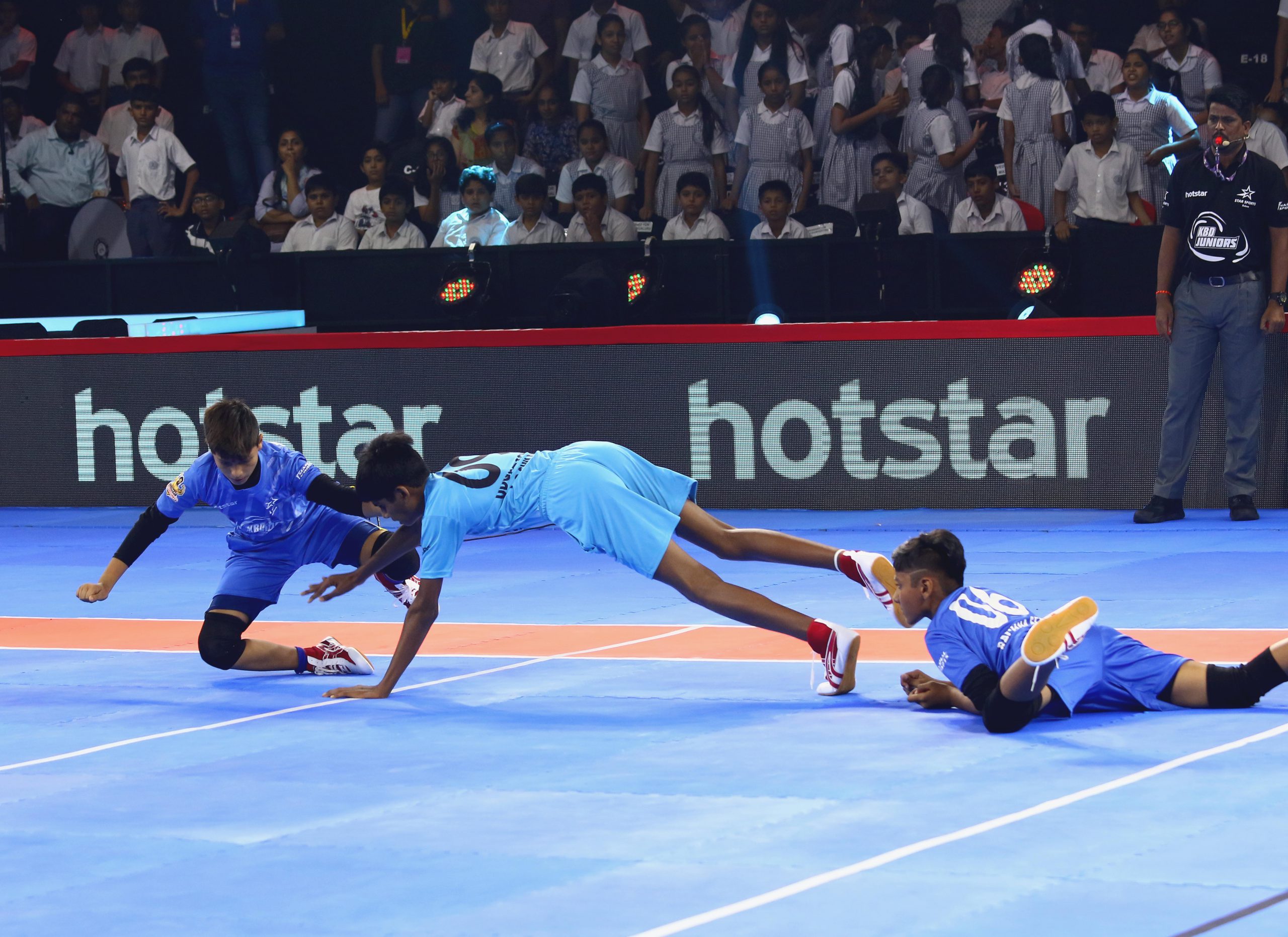 Pune, 17th October 2019: KBD Juniors is an initiative started by Star Sports – India's leading sports broadcaster to encourage children and the next generation to be a part of the sport that has its roots in India. KBD Juniors aims to grow the traditional sport of kabaddi as well as instill values of fitness and outdoor sports in the upcoming generation.
After proving that they were the toughest team in KBD Juniors Pune, Pawar Public School showcased their passion and intensity for the sport by representing their school and city at KBD Juniors National taking place in Greater Noida. They reached the finals stage after emerging as winners from their region by beating Shri Shivaji Military School, Pune in the finals.
The six teams of Zone A were divided into a group of three teams each where all three teams played against each other. Pawar Public School played against Mother Khazani Convent School, Delhi &Udgam School for Children, Ahmedabad.
While they won against the Ahmedabad team by 26 – 15, they lost against the Delhi champions by a score of 10 – 33 which led to their elimination from the league.
The young guns of Kabaddi from Pawar Public School, Pune entertained the crowd with their impressive skills and fighting spirit. Through KBD Juniors, the kids got an opportunity to portray their Kabaddi skills at a national level and represent their school showing their strength and skill exceptionally on the mat to prove that they were the toughest team.
The schools fighting for the top position in Zone A were Government Sr. Secondary School, Panchkula, Vadanta International School, Jaipur & The Andhra Education Society's School, Hyderabad, Pawar Public School Pune, Mother Kazhani Convent School, Delhi & Udgam School for Children, Ahmedabad.