People put nails on the field so that she would not play, but she…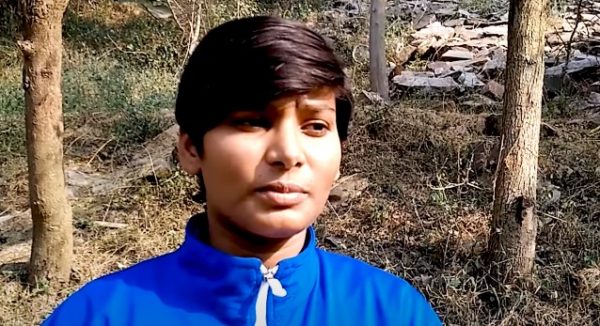 For the last several years, India's dominance in Kabaddi has been visible to the world. India has shown this time and again by winning all the World Cups to date. Since the inception of Pro Kabaddi, Kabaddi has gained distinct popularity. Women's kabaddi is no exception.
Women's kabaddi matches are also getting strong responses all over the country. Even so, women kabaddi players in India still face many problems. In this article, we will look at the struggle of one such female player.
There was a time when people literally put nails on the field so she wouldn't play. But she did not waver. Going forward, she won a gold medal in Kabaddi at the Asian Championships from India. This player is Shama Parveen of Bihar.
Growing up in a small village in Bihar, Shama was first opposed by her family itself. Being from a Muslim community, playing a game like Kabaddi was a big challenge for Shama. Her own grandmother had previously opposed her playing kabaddi.
Grandma thought that this girl would tarnish her family name by wearing shorts and a t-shirt while playing kabaddi. Her uncle even forbade her to come home wearing jeans. Shama's parents Farida and Ilias, however, stood firm with their daughter. Despite the dire financial situation at home, the couple did not let the girl down. The occasional starvation itself left no stone unturned in the girl's diet.
While Shama dealt with the opposition from the family, she had another challenge. She had to face the opposition of the villagers. The villagers harassed her in various ways. Sometimes people threw pieces of glass on the field where Shama used to practice. Some even crossed the line and literally defecated in the field. Due to this trouble of the people, Shama had to change her place of practice 10-15 times.
Soon Shama started participating in various competitions. Shama's team won a local competition in 2007 at Ara in Bihar. Shama got Rs. 100 as a reward for this. There was no shortage of quality in Shama. She made her mark in the state level competition held in Bhojpur in 2010. The state kabaddi team honoured Shama. Her photos were published in newspapers.
Soon she represented Bihar in Junior National and Senior National competitions. Seeing her performance in this competition, she was soon selected for the training camp of the Indian team. After this camp, Shama was also selected in the Indian team. The Indian women's team defeated Korea to win the gold medal at the Asian Kabaddi Championships in Iran. Shama was also in this winning team.
After returning home after winning the gold medal, Shama could not believe what had happened. The same people who had opposed her playing kabaddi, stood up to greet her today.
Bihar Chief Minister Nitish Kumar himself felicitated Shama and praised her in the words that Shama is the pride of Bihar. Inspired by Shama, her younger sisters Hina and Sultana also decided to play Kabaddi. Hina is also playing for Bihar in national competitions
The women's team of Iran and Pakistan also participated in the competition in the same country in which she won the gold medal for India. So why oppose playing a Muslim girl in India? questioned Shama.
In a Muslim society where girls are expected to cover all their body from head to toe, Shama's breakthrough to the Asian gold medal is certainly commendable.