People Should Say You Are Crazy – Rahul Chaudhary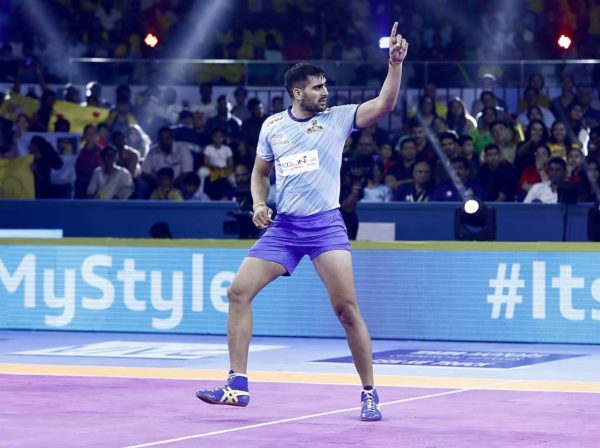 Pro Kabaddi is attracting many youngsters to the field of Kabaddi. Many of them are considering this field as a career. Famous Kabaddi player Rahul Chaudhary gave guidance to the newcomers in the field of Kabaddi on what they need to do to be successful. Rahul was speaking at an Instagram live session organized by the Pro Kabaddi League.
While guiding the youth, Rahul said, "Whether it is study or sports, to be successful in any field, you need to focus on it. In any situation, you need to be confident that you will succeed. Practice it so much that the people will say you are crazy. When people say this to you, you are on the first step to success. You can also practice by watching videos of the techniques you want to learn on YouTube. In addition, if you want to become a successful raider, you must master the three skills of hand touch, bonus and turn. "
Rahul plays for Tamil Thalaivaz in the Pro Kabaddi League. He has played for the Telugu Titans for the previous six seasons. Rahul was only the second player in Pro Kabaddi to score 1000 points.