Pirates encourages youth to take up sports as part of their life skills at an interactive session with students of Shriniwas Bagarka Jr College, Mumbai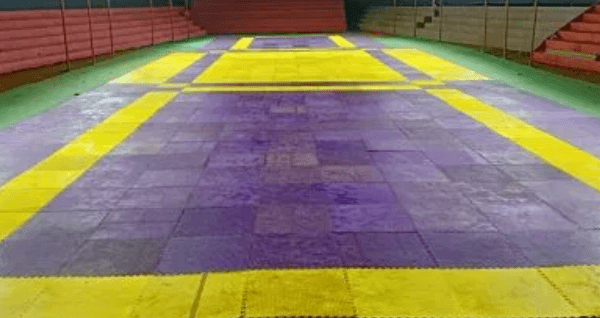 Mumbai, 3 August 2022: Patna Pirates, three-time champions of Pro Kabaddi (PKL 3, 4 & 5), the most by any team and runners-up from a thrilling finale of season 8 today gifted 100 champion jerseys to students of Shriniwas Bagarka Jr College in Andheri East, Mumbai. The college known for its innovative academic undergraduate programs that attract bright students from Mumbai was a perfect partner for this unique goodwill activity by Patna Pirates. The event was attended by Dr Vinod Tibrebala, President, Dr V S Valecha, Education Director, Shri Dileep Dubey, Principal, faculty Smt Sumita Keshwa, Mr J S Mishra, Mr Mahavir Jain, Mr Ajay Gupta and students of Shriniwas Bagarka Jr College. Mr Ravi Shetty, Head Coach of Patna Pirates and India's leading Kabaddi coach interacted with the students. The event was initiated by Cure India Foundation, a NGO working among youth to promote sports and healthy living.
Kabaddi is a popular homegrown sport in India and is also attracting other countries in Asia to embrace this sport. The previous 8 seasons of Pro Kabaddi competition has boosted the admiration of sport across all sections of society. It has opened up new avenues for career and encouraged many youngsters to take up kabaddi and play for the country or their respective teams.
Speaking at a goodwill engagement with the students of Shriniwas Bagarka Jr College, Mr Ravi Shetty, Head Coach of Pirates team said, "The success of India in International sporting events demonstrates the fact that our youth is hard working and disciplined, the two important mantras for being positive in life. Faculty and students of this prestigious college and players of Pirates reflect a similar passion for excellence in academics and sports respectively. I would like to thank the College Principal and faculty for allowing Pirates to meet and greet students at the campus. We would also like to thank all the students for being part of an enriching engagement and thrilled to witness the presence of so many students here. We wish them all the best for their profession and career they will choose for themselves in future. Pirates believe that each one of you will be contributing positively in building a great nation."
About Patna Pirates:
Patna Pirates is the only team to have consecutively retained the Champions Title in Season 3, Season 4 and Season 5 of PKL, most by any team. Pirates have appeared in 7 play-offs matches till last Season. Season 9 of PKL is expected to commence in the last quarter of the year 2022.