PKL 7 Final Analysis – Dabang Delhi v/s Bengal Warriors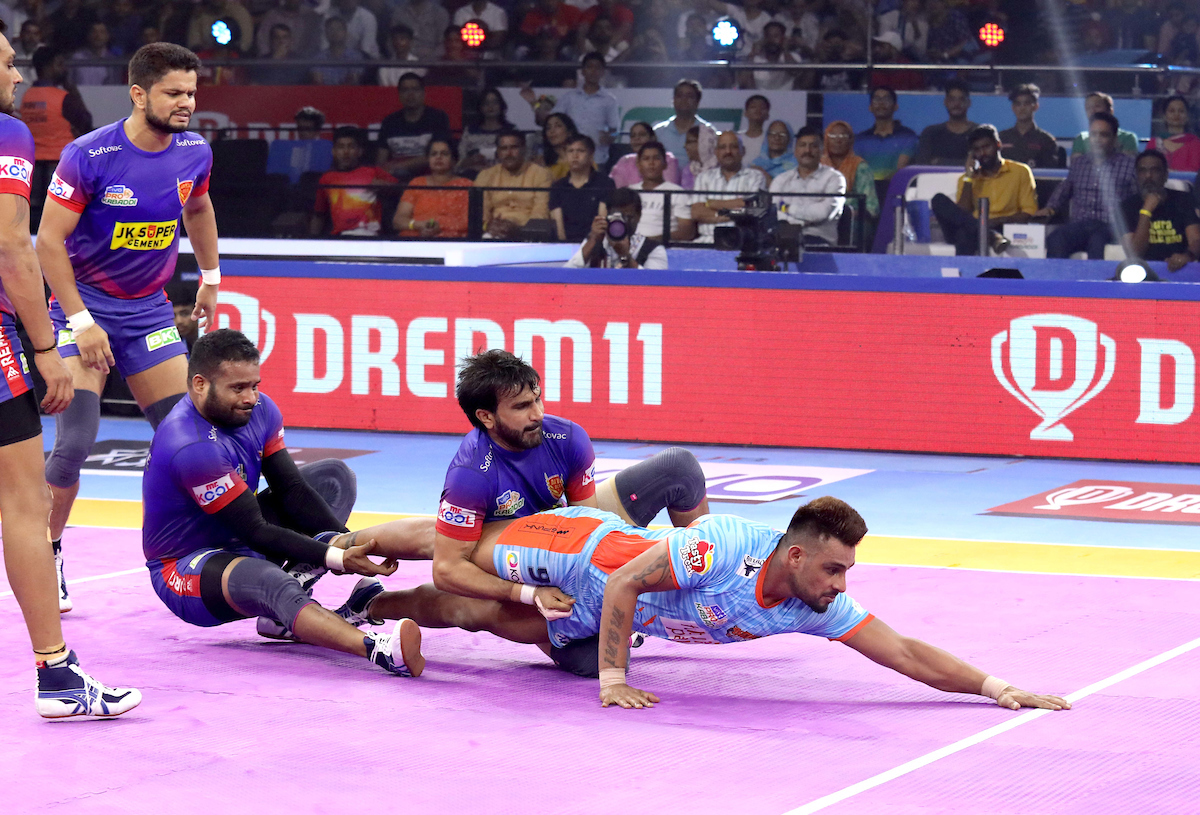 – Saiprasad Kagne
PKL 7 Final was played between the 2 teams playing their 1st ever final in the PKL campaign. Both the teams had a treasure of players in terms of raiding unit which meant the match may see defenders needing to perform their best. In this article, we will have an detailed analysis of final with an analytical approach.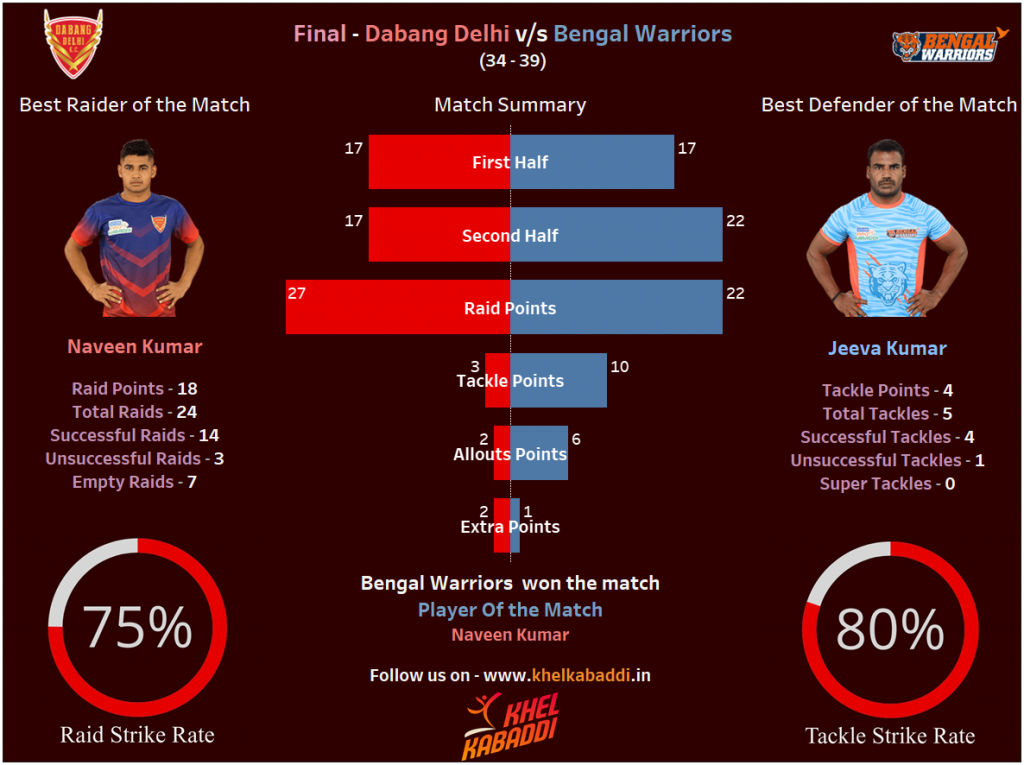 First Half
PKL 7 Final's 1st raid started by Bengal Warriors doing an empty raid. Final match itself brings lots of pressure and thus for couple of minutes the scorecard remained (0-0). In the 3rd minute of game, 1st point of the match was scored by Dabang Delhi with a bonus point. With the time, Dabang Delhi started dominating the match as a result, starting 5 minutes of the game completely went on their side with (6-0) on the scorecard. Consistently, scoring in the similar way Dabang Delhi were on the top of their game.
As the game progressed, Bengal Warriors conceded an all-out within starting 7 minutes of the match and the opponent made the lead of 9 points (11-3). Now, here Bengal Warriors needed a well founded comeback in order to be in the game and they were known for such solid comebacks as well. As soon as all players got on the mat, Bengal Warriors started earning some points and consequently Dabang Delhi started losing points frequently. This made Bengal Warriors to inflict an all-out from the opponents. In the end, 1st half ended with (17-17) a tie on the scorecard.
Second Half
Md. Nabibaksh bought Bengal Warriors back into the match and scored 7 points in the 1st half itself. In the 2nd half, both the teams were playing so carefully and they managed balance in terms of losing points frequently. 5 minutes past, the scorecard was (20-20) with less players on Dabang Delhi's side. Eventually, they were unsuccessful in saving the all-out for the 2nd time in the game in just 8 minutes of 2nd half. On the other side, Naveen as alone warrior scoring points consistently for his team with very less empty raids.
However, Dabang Delhi kept losing points very easily due to just 3 tackle points by their defense unit. In time, Naveen completed his Super 10 and was the only hope for his team. Bengal Warriors with one of the finest defense unit in the tournament made the opponent all-out for 3rd time during the match in next 5 minutes. Delhi's defense unit was totally exposed in the final and were (34-26) behind with just 4 minutes remaining in the game. At last, Delhi tried very hard to level and lead the game but felt short by (39-34) and Bengal Warriors wins their 1st ever PKL Title.