PKL 7 Performance Series: How Number 7, Abhishek Singh and Number 8, Deepak Hooda compare to each other?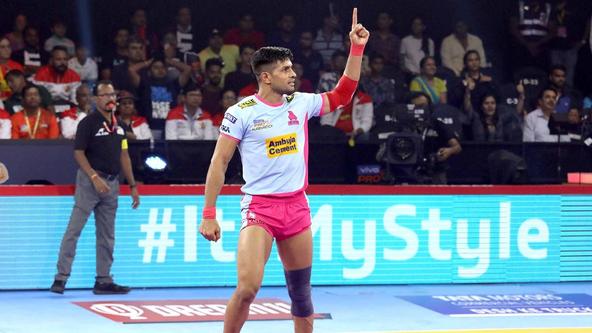 Saiprasad Kagne
Abhishek Singh was a great find for U Mumba in season 6 and he proved his worth in season 7 with a stellar performance. Deepak Hooda on the other side is one of the big names in Indian Kabaddi. He led Jaipur Pink Panthers last season. Deepak is known to be an all-rounder. While he did excel in raiding department in the last season, his defense was not up to the mark. Abhishek was number 7 in terms of Total Points and Deepak was number 8. In this article, we compare their performances in terms of numbers.
Analysis of Abhishek Singh's Performance
In the above chart, we see that Abhishek played 21 matches for his team U Mumba. He made his PKL debut in the 6th season of PKL and played for the same team U Mumba. His performance in the debut season was quite decent which made U Mumba to retain him for next season as well. However, he became the highest paid raider for U Mumba in PKL 6 with 42.80 lakhs. In last season, he scored 163 total points, 140 successful raids, 162 raid points, 3 super raids, 10 super 10s, 37 do or die points. This proves that he can score points in pressure situation like do or die raids and secures a good position in the game.
Analysis of Deepak Hooda's Performance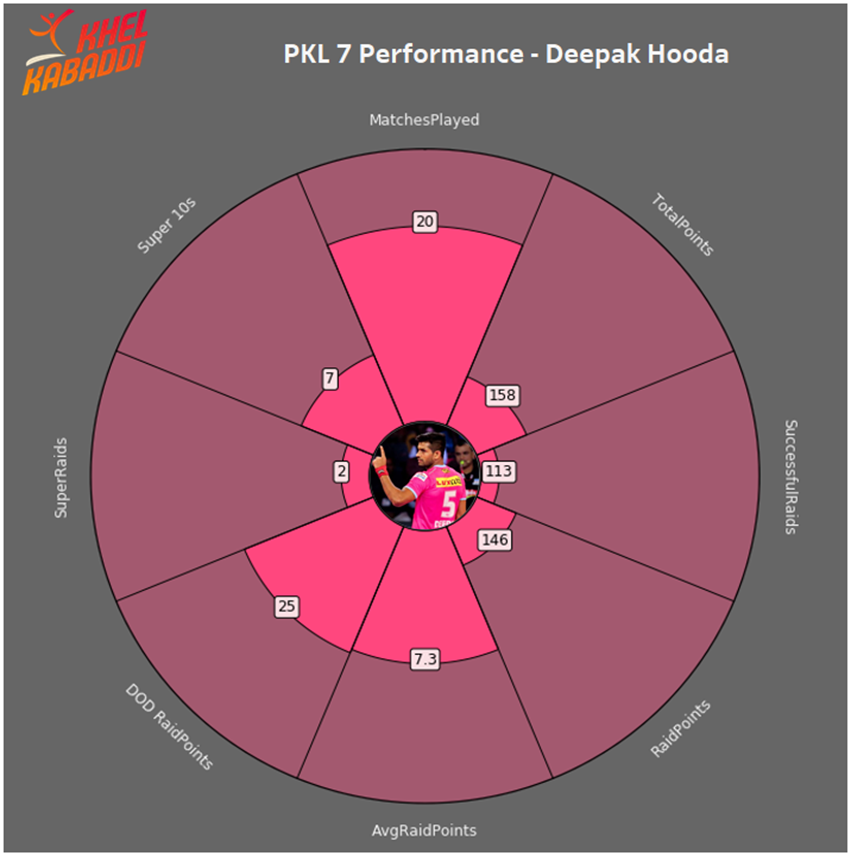 Deepak played 20 matches for his team Jaipur Pink Panthers. Deepak is considered as one of the best allrounders of PKL history. He made his debut in the 1st edition of PKL itself. He played first couple of seasons for Telugu Titans and next 3 seasons for Puneri Paltan. He also captained Puneri Paltan in PKL 5. However, in season 6 & 7 he was the top performer in terms of allrounders playing for Jaipur Pink Panthers. In last season, he scored 158 as total points, 113 successful raids, 146 raid points, 2 super raids, 7 super 10s, 25 do or die points with an average raid point of 7.3. As a raider, he contributed to the team a lot, but he disappointed in terms of his defense skills.