PKL 7 Performance Series: Nitesh Kumar vs Sandeep Dhull, how did they perform in Season 7?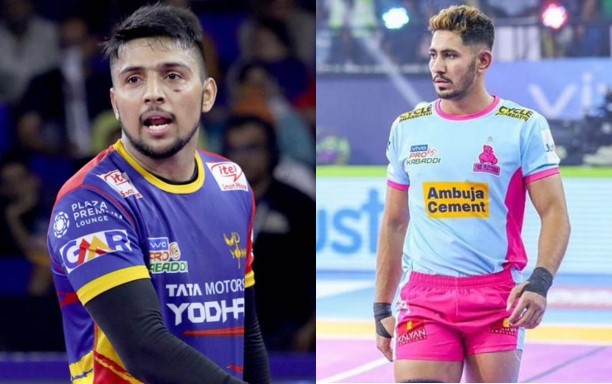 Saiprasad Kagne
Nitesh Kumar and Sandeep Dhull had the 3rd and 4th highest number of successful tackles respectively in Season 7. In this article, we compare both of these defenders based on multiple metrices.
Analysis of Nitesh Kumar's Performance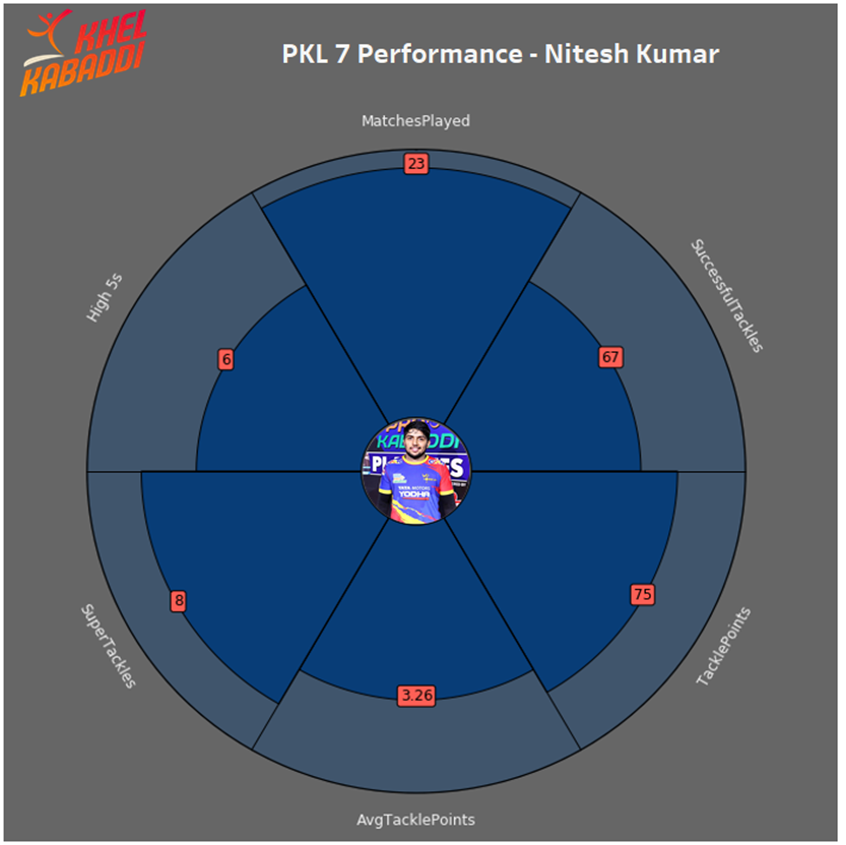 Above chart shows us that Nitesh played 23 matches for his team UP Yoddha. He made his debut in PKL 5 in which he played 19 matches and scored around 47 tackle points. It was a decent campaign for a debutant at that time. However, in PKL 6 he announced himself in a big way by breaking lots of records and creating some new records as well. He became the only player to score 100 tackle points in a single season in the history of PKL campaign. In PKL 7 he scored 67 successful tackles, 75 tackle points, 8 super tackles, 6 high 5s with an average tackle point of 3.26. His signature move is called as Ankle hold, where the corner defenders grab the ankle of the raider while he is trying to score a bonus or a toe touch.
Analysis of Sandeep Dhull's Performance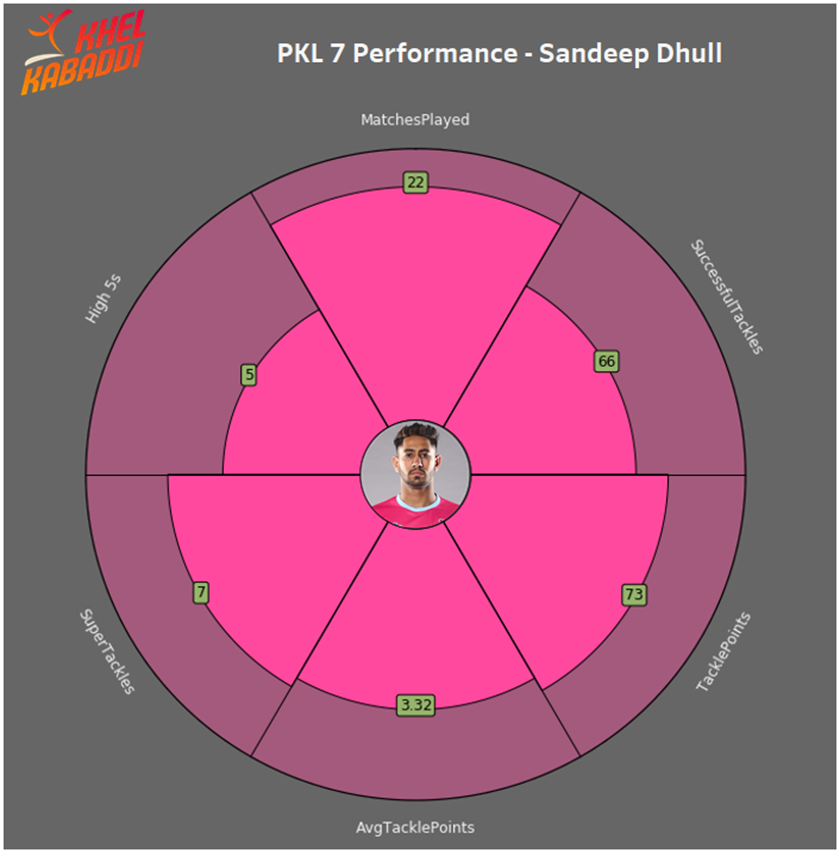 From the above chart, it is observed that Sandeep Dhull played 22 matches for his team Jaipur Pink Panthers of the tournament. He has been playing in PKL for quite long period of time but couldn't get many opportunities in initial seasons of his career. In PKL 6 & 7 teams were including some youngsters into their squad and that's how Sandeep got chance to show his skills. He did not disappoint and delivered in back to back 2 successful seasons for his franchise. Eventually, he become the top defender of PKL 6 for Jaipur Pink Panthers with 67 tackle points. Due to his lean and hard physique, he has wide range tackling techniques and one of them is diving thigh hold, in which a defender surprises the raider by diving on his legs aggressively to stop him before he crosses the midline. In PKL 7 he scored 66 successful tackles, 73 tackle points, 7 super tackles, 5 high 5s with an average tackle points of 3.32.