PKL 7 Performance Series: What do the numbers say about Bengaluru Bulls' performance in the previous season?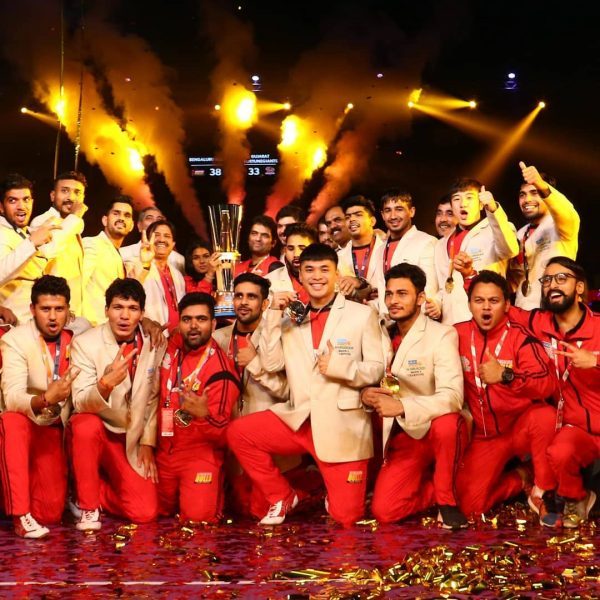 – Saiprasad Kagne
Bengaluru Bulls , champions of PKL 6 and had an brilliant campaign in last season but fell short in semi-finals against Dabang Delhi. Now, they came up strong in auctions investing much more on youngsters.
In this article, we will have a look at their last season performance with certain metrices through an analysis.
Above chart is called as Treemap, which is a multi-dimensional graph, it displays hierarchical data in the form of combined rectangles. In last season, they scored (868 points) in total in both raiding and defending unit while they conceded (855 points) in total as well, which seems very less difference between them might be due to more advanced tackles in defense or more number of mistakes in raiding as well. However, they managed to finish their campaign in semis.
On the other hand, in raiding department they scored (533 points) with (412 successful) raids which conveys us their conversion rate from 1 point to multiple points is just incredible. As a result, they finished on top position in terms of most number raiding points. While with respect to average score, average raid points and Do-or-Die raid points they scored (31.8, 22.2, 54) respectively.
The above chart displays us their performance in defense and some common metrices. They scored (232 points) with (206 successful) tackles which conveys their conversion rate in defense is also up the mark. In terms of All Out metrices, they inflicted (30 All-outs) and conceded (33 All-outs) throughout the tournament which is related to above total points conceded metric and all-outs play an vital into it.
However, when it comes to game changing metrices i.e. Super Raids and Super Tackles Bengaluru Bulls is in upper portion of table with (15 super raids) and (30 super tackles) which shows that they were short in maintaining maximum number of players on mat. However, even if situation like super tackle occurred they were best in handling that pressure and making their way out of it. Finally, in terms of average tackles points they scored only (9.67 points) and send them in bottom half of points table. Hopefully, they might improve this metric ahead of season 8.