PKL 7 Performance Series: Why having Star players did not help Telugu Titans to win a title so far?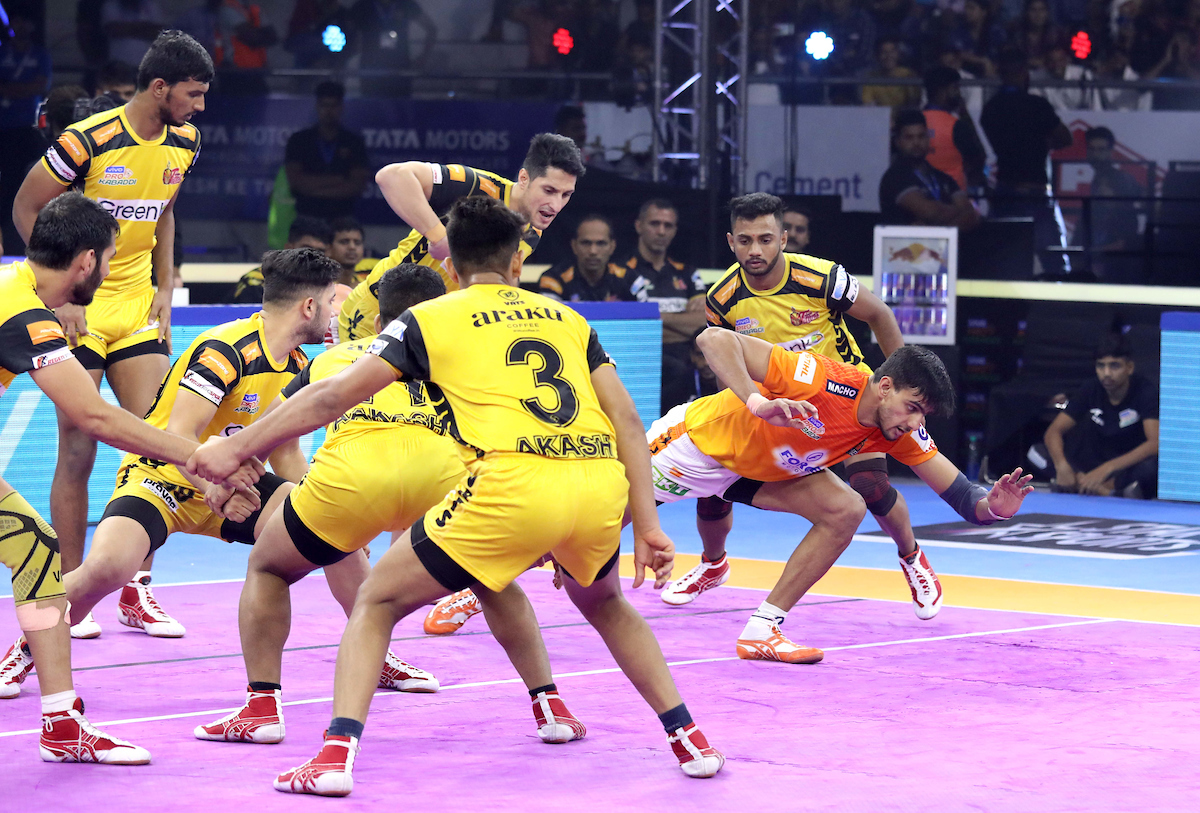 Saiprasad Kagne
Telugu Titans, despite having huge number of quality players like Siddharth Desai, Vishal and many more, haven't won the title of PKL. Due to inconsistent performances from the players they couldn't deliver in critical games.
In this article, we will have a look at their last season performance with certain metrices through an analysis.
Analysis of Raiding & Other Metrics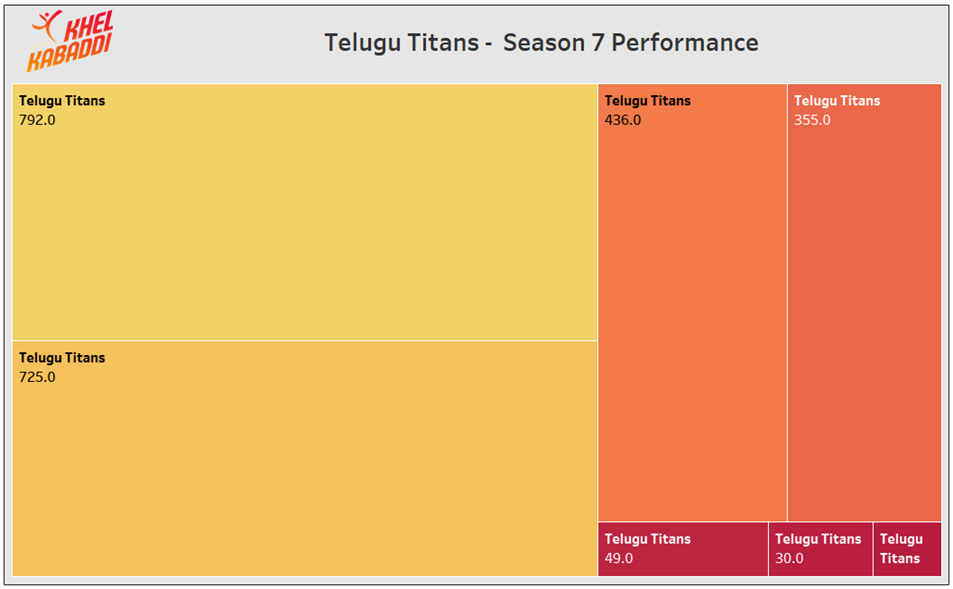 In last season, Telugu Titans, scored 725 points in total in both raiding and defending unit while they conceded 792 points in total. These numbers are enough to prove team's poor performance and eventually they ended at bottom portion on table.
In raiding department, they scored 436 points with 355 successful raids which shows us their conversion rate from 1 point to multiple points is moderate. They finished on bottom portion of table in terms of raiding points. While, with respect to average score, average raid points and Do-or-Die raid points they scored 30,19.82,49 respectively.
Analysis of Defending & Other Metrics
The above chart displays us Telugu Titans' performance in defense and some common metrices. They scored 224 points with 200 successful tackles which conveys their conversion rate in defense is not up to the mark as compared to other teams. In terms of All out metrices, they inflicted only 18 All-outs and conceded 33 All-outs throughout the tournament which was one of the reasons for the team to have disappointing season.
However, when it comes to game changing metrices i.e. Super raids and Super tackles Telugu Titans is on upper portion of table with 11 super raids and with 25 super tackles. Finally, in terms of average tackle points they scored 10.18 points which sends them again on upper portion of table. With poor performance in both raiding and defending, the team had to wind up their campaign in league stage.