PKL Season 8 Auction Series: Can the bottom streak for Tamil Thalaivas end this season?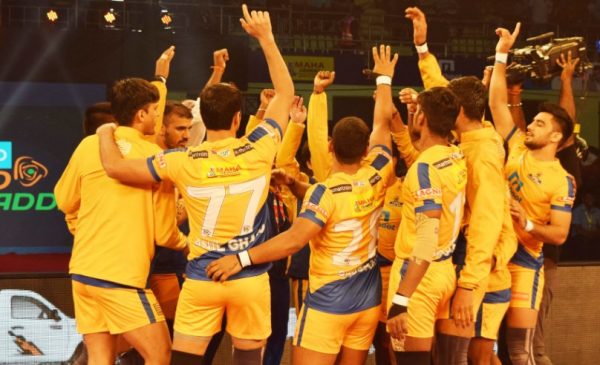 – Saiprasad Kagne
Tamil Thalaivas, made their debut in PKL 5 and since then they never made it into playoffs whereas they always finished at bottom position in all previous seasons. But, now they tried their best to change this scenario for season 8 in the auction.
In this article, we will have a look at their auction buys in each department i.e. Raiders , Defenders and All-rounders through an analysis.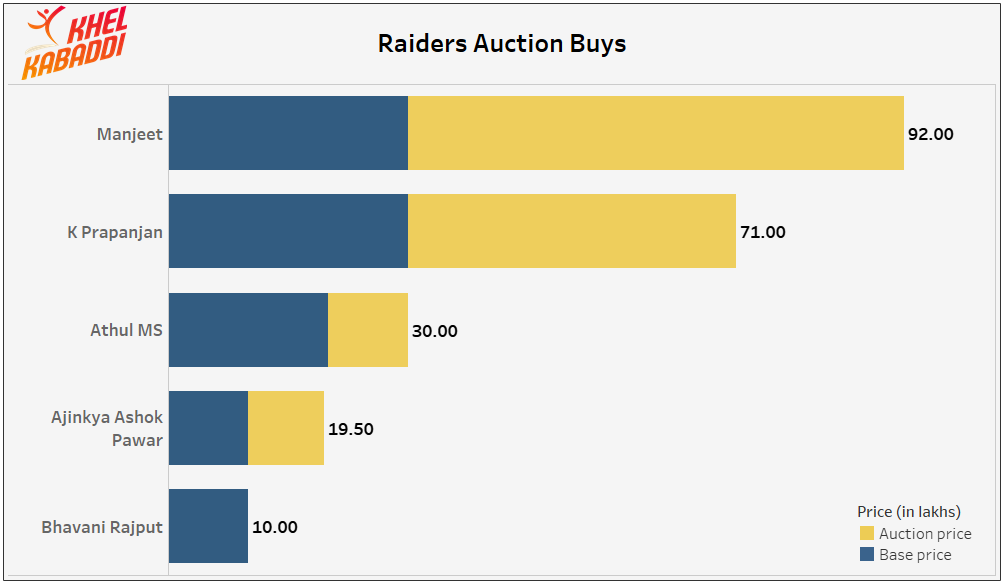 In raiding department, they had bought total 5 players into their team i.e. Bhavani Rajput (INR 10 lakhs), Ajinkya Pawar (INR 19.50 lakhs), Athul MS (INR 30 lakhs) , K Prapanjan and Manjeet as their frontline raiders at (INR 71.92 lakhs) respectively. However, raiding department lacks a lot in terms of quality and experienced players who can handle the game as per situation. As they haven't retained anyone from this department most of them are good for backups as of now.
On the other hand, the inclusion of youngsters into the squad will help them to groom these players in order to make them match ready for knockouts or next season as well. However, due to this huge price tag on their frontline raiders, it will create more pressure on them in terms of performance for the team. The raiding unit looks quite balanced looking ahead of season 8.
In defense unit, they had bought 3 players i.e. Sahil, Mohammad Tarafder and Surjeet Singh. Along with Himanshu, M Abhishek and Sagar as their existing retained new young players. Surjeet will surely lead the team this season in the defense unit, his presence in the team will definitely benefit the team in lots of factors. Thus, again same as raiding unit the team lacks in experience players to manage youngsters in the context of the game.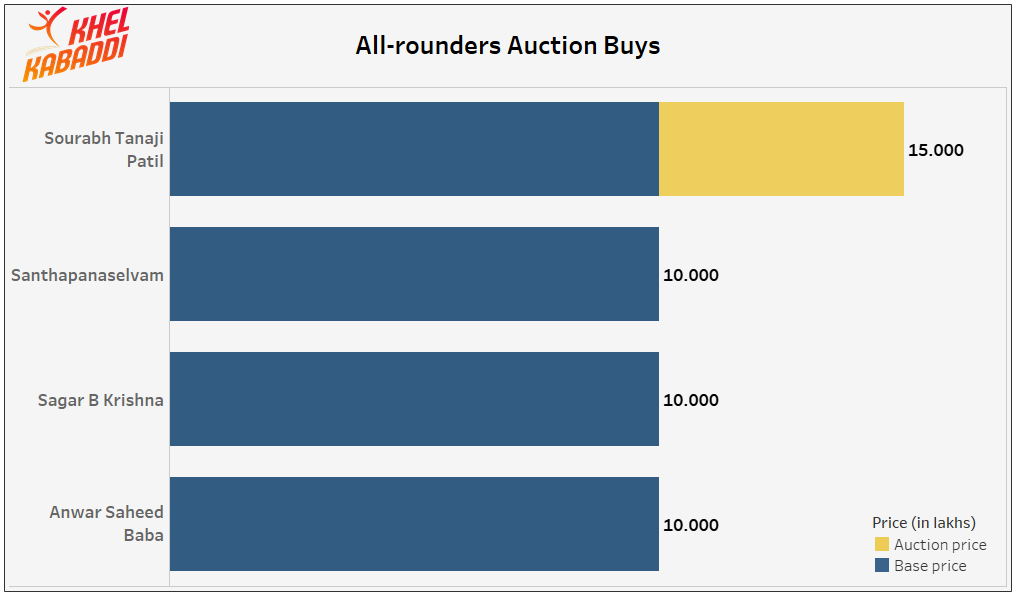 In the allrounders unit, they had bought 4 players at nearly base price except Sourabh Patil (INR 15 lakhs). There is a a similar concern in allrounders unit i.e. all these players are from Category C hence lack quality and experience, this will have an impact on them in high pressure games. As a result, good gain of youngsters and nearly new squad might change their fortune as a successful campaign as well we never know.