PKL Season 8 Auction Series: Gujarat Giants will look to up their game this season with new names in the squad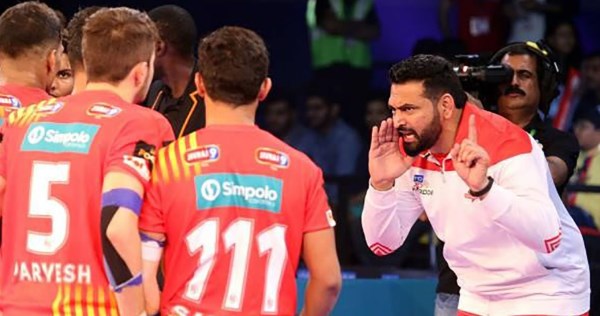 – Saiprasad Kagne
Gujarat Giants, 2 time finalists of PKL 5 & 6 could not perform up to their potential in the last season as they had to face lot of troubles in terms of players injuries and some inconsistent performances.
In this article, we will have a look at their auction buys in each department i.e. Raiders , Defenders and All-rounders through an analysis.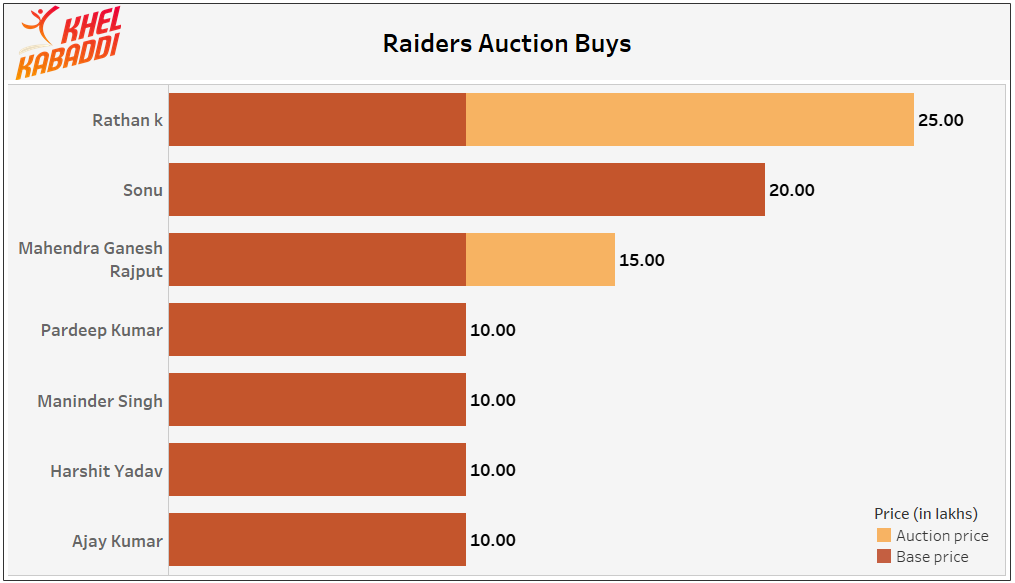 Here, we can observe that they have bought 7 raiders in their squad with Harmanjit Singh, retained existing new young player. It seems like lot of young players have been trusted upon by Gujarat Giants. Sonu (20 lakhs) and Rathan K (25 lakhs) are the ones to look out for in upcoming season, Pardeep Kumar (10 lakhs) and Harshit Yadav (10 lakhs) could perform well for them if given opportunities at the right time.
However, as they have too many raiders in the team it will benefit them in terms of backups and replacements, but they lack a lot in terms of quality and experienced raiders who have the ability to score points consistently and can change the context of game anytime.
Here, we can notice that they have bought 3 defenders into their defending department that include Soleiman Pahlevani (11.50 lakhs) , Girish Ernak (20 lakhs) and Ravinder Pahal (74 lakhs). Along with Parvesh Bhainswal and Sunil Kumar as elite retained players and Ankit and Sumit as retained existing new young players their defense looks good.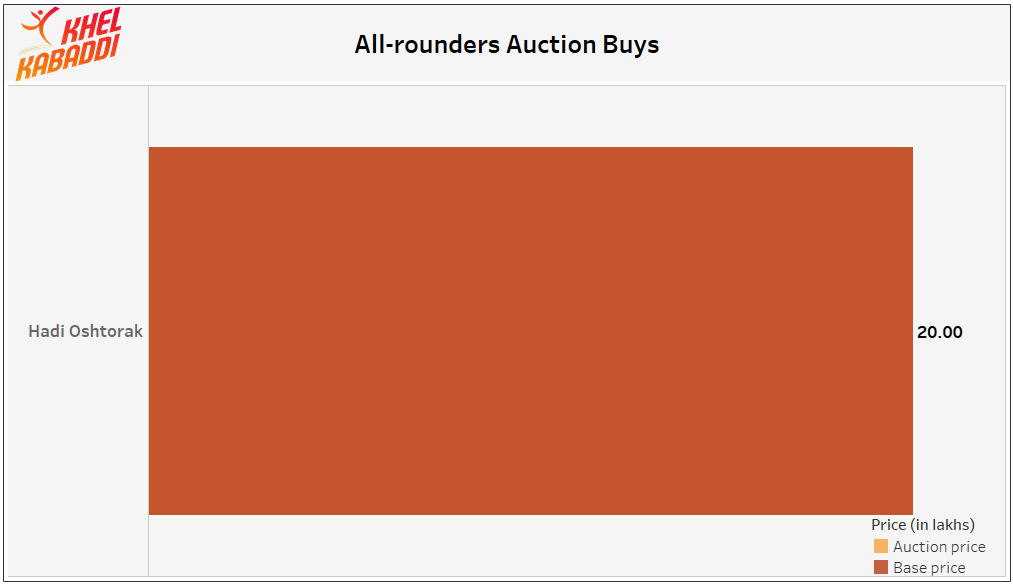 In the all-rounders department, they have bought only one player Hadi Oshtorak (20 lakhs) and haven't retained any all-rounder from last squad. Thus, due to lack of quality and experienced all-rounder who has the ability to score points and defend at the same time will be missed by them this upcoming season.
We'll have to wait and watch how they make use of the their raiders, defenders and allrounders to the best of their abilities.