PKL Season 8 Auction Series: Haryana will make sure they perform better the than last season to be on the Winning Side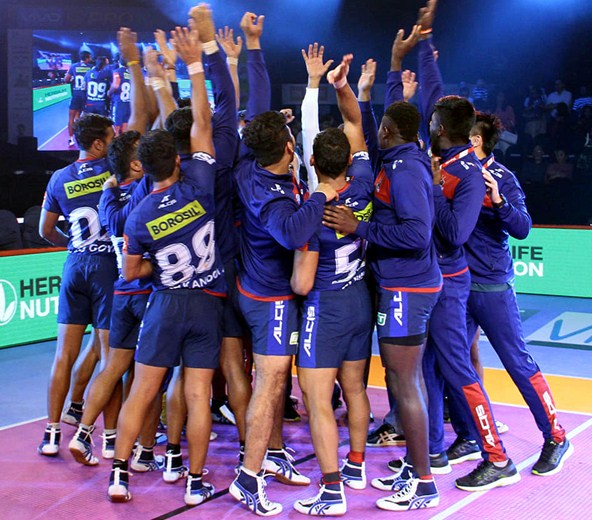 – Saiprasad Kagne
Haryana Steelers had a good season last time and were able to qualify for the playoffs. Thanks to some amazing performances from the players they managed to enter the Eliminator. However, they failed to beat U Mumba in the 2nd Eliminator which ended their campaign that season.
In this article, we will have a look at their auction buys in each department i.e. Raiders , Defenders and All-rounders through an analysis.
They had bought only 1 raider into their team i.e. Mohammad Esmaeil Maghsodlou an overseas raider who's current form is not that top notch which will be a concern for them as of now. Along with Vikash Khandola as elite retained player, Vinay and Vikas Chillar as retained existing new young player will have a lot of pressure to prove themselves again in upcoming season. They also have versatile raiders who can score points in any crunch situation of the game.
During the auction, it is observed that they had bought too many all-rounders into their squad. As they haven't retained any all-rounder from last season so it might be the reason to go for many all-rounders this auction. However, lot of players in this team are youngsters and hence lack experience, this will create more pressure on their main players to stay fit and contribute in each and every match they play. Youngsters in this squad have the potential to score big, if given enough opportunities, it will surely benefit them in a winning cause.
In the defending department, they had bought 3 players i.e. Rajesh Gurjar, Ravi Kumar, Surender Nada. Along with Chand Singh as retained existing new young player. But, due to inexperienced defenders they might struggle in finding their right combinations to play for. However, return of Surender Nada will definitely provide valuable inputs to the side as well.
In the all-rounders department, they had bought total 6 players at nearly base price except Rohit Gulia and Brijendra Chaudhary with (INR 83 lakhs and INR 55 lakhs) respectively. Due to this huge price tags, Rohit and Brijendra will have immense pressure to score points as they have ability to raid and defend as well. Let's see how much beneficial this auction will come up for them post tournament.