PKL Season 8 Auction Series: Telugu Titans desperate search for the title continues this season
– Saiprasad Kagne
Telugu Titans despite having number of quality players like Siddharth Desai, Vishal and many more they haven't won an title in the PKL as yet. Due to inconsistent performances from the players they weren't able to deliver in critical games.
In this article, we will have a look at their auction buys in each department i.e. Raiders, Defenders and All-rounders through an analysis.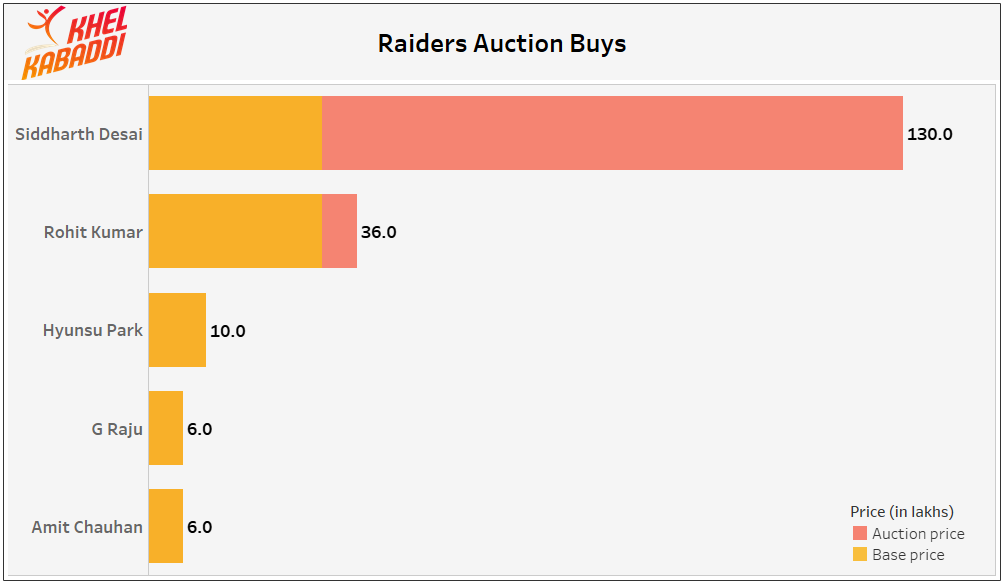 In raiding unit, we can see that they have bought 5 players in their squad i.e. Amit Chauhan (INR 6 lakhs), G Raju (INR 6 lakhs), Hyunsu Park (INR 10 lakhs), Rohit and Siddharth at (INR 36.13 lakhs) respectively. Along with Rakesh, Rajnish and Ankit as existing retained new young players. As a result, their raiding unit looks full of youngsters with just Rohit And Siddharth as experienced one.
On the other hand, Rohit and Siddharth will likely be their frontline raiders to lead the team from front and inclusion of Rohit into the squad will definitely benefit them in terms of leadership and as an quality raider who has the ability to score points consistently. However, only these 2 players are from Category A while rest of them are from Category C or D thus they lack a lot in terms of quality raiders.
In the defense unit, they have bought a total of 6 players i.e. Abe Tetsuro, Adarsh T and C Arun at base price along with Ruturaj Koravi (INR 19.80 lakhs), Surender Singh (INR 55 lakhs) and Sandeep (INR 59.50) lakhs. As their existing retained new young players they had Manish, Akash Choudhary and Akash Arsul. Again lots of youngsters into the defense unit as well and similar to raiding unit only 2 quality and experienced player i.e. Surender Singh and Sandeep to lead their defense unit.
However, they have a lot of youngsters into the squad and will have great platform to express themselves by showing their true potential in the games. Eventually, it will help the team to groom these youngsters in order to make them ready still playoffs.
Analysis of All-rounders Auction Buys
Similar to Bengaluru Bulls, they haven't gone for anyone from allrounders department in the auction which seems like they are more confident on their raiding and defense department. However, this will create immense pressure on other 2 units to perform over their potential in order to win games for the team. Although, an allrounder is the one who has the ability to score points in raid and defense at the same time. At close games, they might lack in this unit more often than not and might cost them a win eventually.