Polai team became the winner at State Level Kabaddi tournament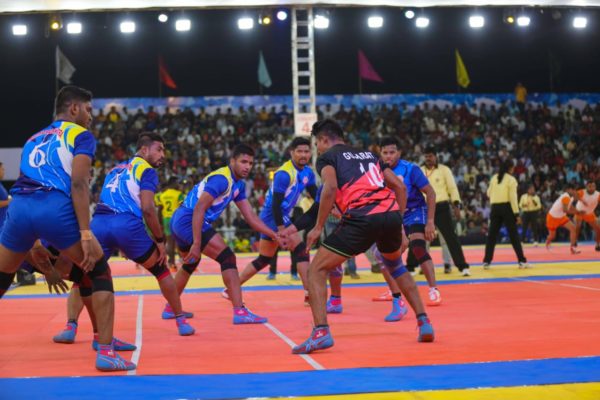 Since the Kabaddi season is ongoing with full swing many Kabaddi tournaments are commenced. Yuva Shakti Manch, Biyawara, Bhopal, Madhya Pradesh had organised a Kabaddi competition in Biyawara.
Polai team emerged as a winner in boy's category whereas Ekalayvya team was runner up. Rs. 15,000 & a glorious trophy was given to Polai team. Ekalavya team received trophy & Rs. 7,000.
In girl's category, Ekalavya Senior team won title & Ekalavya Junior team was runner-up. Ekalavya Senior team got Rs. 5,000 & trophy. Ekalavya Junior team was given Rs. 3,000 & atrophy.
BJP district in charge Jagdish Pawar, District Panchayat member Chandar Singh Sondhiya, social worker Atul Jagtap, Yuva Lodhi Community district president Indar Singh Lavvanshi were present on the occasion.
Ravi badone, Hariom Ruhela, Krishna Shakyawar, JL Marothiya, BL Shakyawar, Rambabu Prajapati, Firoz Lodhi, Gaurav Agrawal, Vinod Bhilala, Vinod Jat, Jay Chauhan, Ajay Gaud, Aman Gawli, also graced the occasion.