Pro Kabaddi to face competition as new Kabaddi League takes shape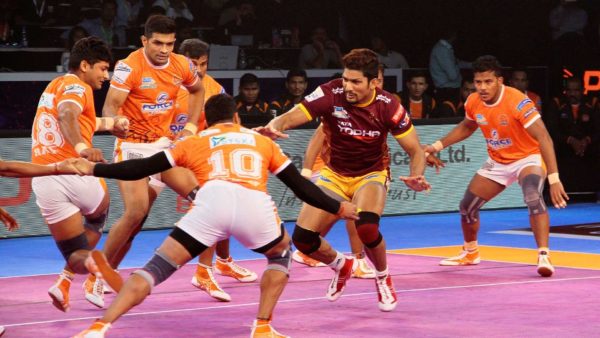 'Indo International Premier Kabaddi League' to be launched by New Kabaddi Federation of India (NKFI). NKFI has united with sports broadcaster DSPORT, the Discovery Communications India-owned sports channel.
NKFI was founded last year and now is about to launch a Kabaddi league. They have claimed to be recognized by World Kabaddi Federation. The Indo International Premier Kabaddi League is to be launched to promote Kabaddi among the international viewers.
S Rajarathinam, a two-time Asian Games gold medallist; Suresh Kumar, gold medalist at the World Cup, twice Asian Games and SAF Games champion; Muruganatham, a four-time National Champion and Federation Cup winner; Madukar Yadav, a Malaysian open champion, and C Honnappa are supporting this league. They have been working on the concept of this league by NKFI.
The League will have 8 teams with 62 matches. Each team will have 3-4 foreign players from across the world. It will feature players from New-Zealand, Poland, Argentina, Tanzania, Australia, Norway, United Kingdom, Canada and USA, Afghanistan, Pakistan, Iran, Bangladesh, Sri Lanka, Mexico, Mauritius, Kenya, Iraq, Denmark and various countries around the world. This league will be held for one and a half month. The Dsports will broadcast all 62 matches.
"I'm really proud to see Kabaddi growing in India. In the last few years, we have been seeing a drastic change in people's mindset for Kabaddi. With the launch of this league, we expect that Kabaddi will gain more encouragement as a sport in India. This league is the only platform to be launched where highly talented players all across the globe will be put to test," said NKFI President Sarvesh Kumar.
NKFI general secretary MV Prasad Babu adds: "We are overwhelmed to launch the Indo International Premier Kabaddi League in India. This will be the first league featuring the best of Indian and International players from across the world. We believe that the Indo International Premier Kabaddi league will be the landmark event which will set a new benchmark for the sport and we are honored to tie up with DSPORT. We are very excited for this season and can't wait to witness the fighting spirit and enthusiasm of the players."
After IPL Pro Kabaddi League is the second most popular league in India. It will be interesting to see how Kabaddi viewers will give their response to this new Kabaddi league.