Pune District Kabaddi Association To Organise Referee Examination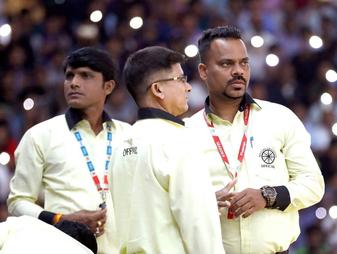 Maharashtra State Kabaddi Association (MSKA) & Parbhani District Kabaddi Association are organising the State Level Kabaddi Referee Examination.
The exam will be held on 25th September 2022 from 9 am to 5 pm. Pune district level & state level examination will be held at Hire High School, Parvati, Pune.
Before that there will be practice tests for registered candidates on 23rd & 24th September. It will be done at the same venue.
Interested candidates have to register themselves by paying exams fees Rs. 400 & 2 passport size photos till 20th September. They can contact following numbers.
Anil Yadav – 9860541045
Sandeep Paygude – 9860177019