Pune District Kabaddi Tournament to kick-off from tomorrow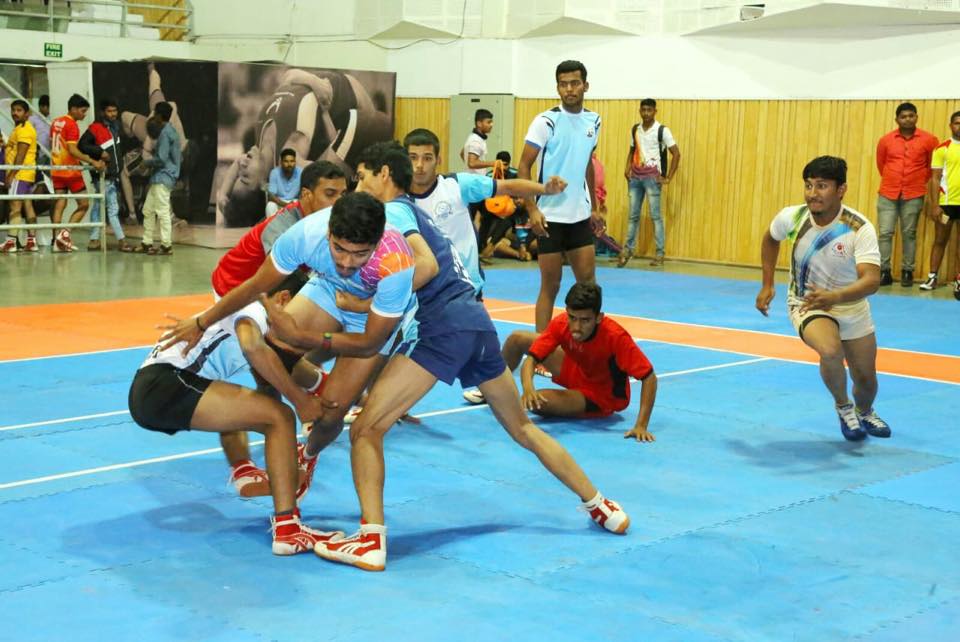 Pune District Kabaddi Association and Kalbhairav Vikas Pratishthan are organizing the 45th Pune District Youth Kabaddi Tournament and selection trails too.
The tournament will be held from Friday 17th August to 22nd August. Matches will be played in two schedules, in the morning and evening.
Pro-Kabaddi and Maha Kabaddi have got instant glory to the game of Kabaddi. The 45th Pune District Youth Kabaddi Championship has received a tremendous response than the previous year.
The registrations were doubled than last year which shows the amount of craze among the people for this game.
Where will the tournament be held?
The tournament will be held at Rajaram Bhiku Pathare Stadium, Kharadi. 6 matches will be played at the same time in that indoor stadium.
How many teams will take part?
144 teams of boys and 46 teams of girls will take part in this tournament. Out of them only 67 teams are from out of Pune and Pimpri Chinchwad and rest hail from Pune district.
Who are the organizers?
President of Kalbhairav Vikas Pratishtthan Mr. Bapusaheb Pathare has taken the responsibility of organizing Pune District Youth Kabaddi Championship.  Local corporators will also look after smooth conducting of the tournament.
What will be the outcome of this tournament?
20 best probable players will be selected from this tournament. Then the teams of 12 boys and girls each will be selected. These teams will represent Pune district at the State Youth Kabaddi Championships and selection trails which will be held from 30th August to 2nd September in Mulund, Mumbai.
Who are on the selection committee?
Shailesh Madrasi, Nitin Khatpe, Mahendra Bhambure, Shekhar Savant and Rajendra Paygude will select the boys team. Girls team will be selected by Mohini Jog, Ranjana Potekar, Nayna More, Prashant Satav and Suvarna Yenpure.