Pune- Gold Sports Team beat Moriya kabaddi Team 30-23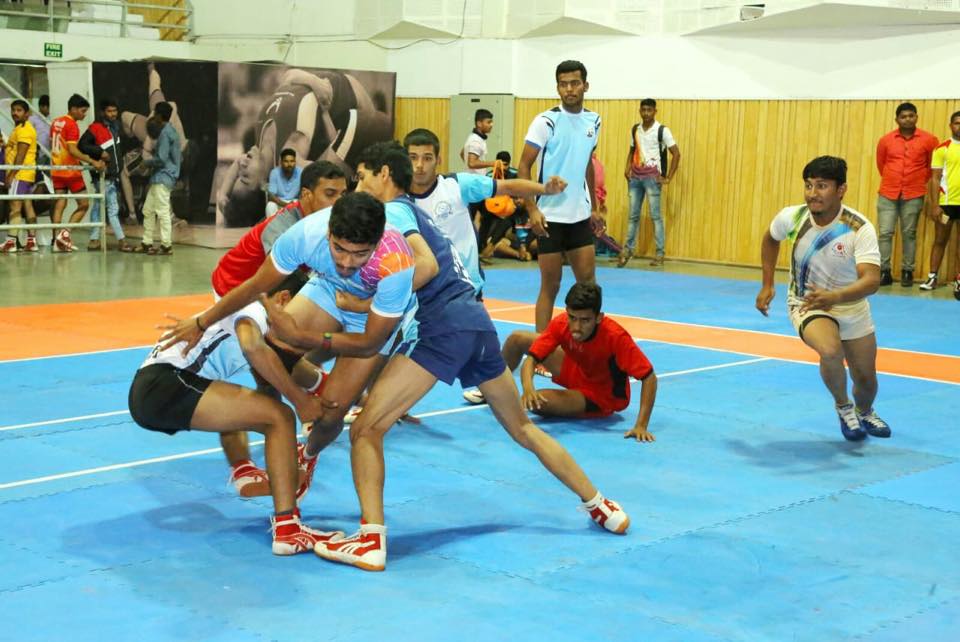 In Pune District Youth Kabaddi Tournament, The Gold Sports Team won the match against Moriya Kabaddi team which was held on Sunday at Rajaram Bhiku Pathare Stadium, Kharadi.
Team Gold Sports dominated the game with a lead over 12-4. As a result, they won the game as 30-23. Raiders Sumit Doke, Kishore Bhosale scored continuous points and in defense, Suraj Bhosale was doing the same.
Sai Sports beat Youth Foundation, Baramati in the earlier match 40-13, after leading in the first half 20-2. Suraj Choudhary, Gopal Choudhary, Sagar Kataria and Siddhant Kamble were the star performers for the Youth Foundation team.
Team Maharaja managed to win the game against Hanuman Health Club 18-9 to enter into the next round. After scoring only five points both teams sped up their game in the second half. An all-round performance by Samir Kadam helped Team Maharaja to win the game.
This tournament is of more importance as the 20 best probable players will be selected. Then the teams of 12 boys and girls each will be selected. These teams will represent Pune district at the State Youth Kabaddi Championships and selection trails which will be held from 30th August to 2nd September in Mulund, Mumbai.