Puneri Paltan Team Analysis For PKL 9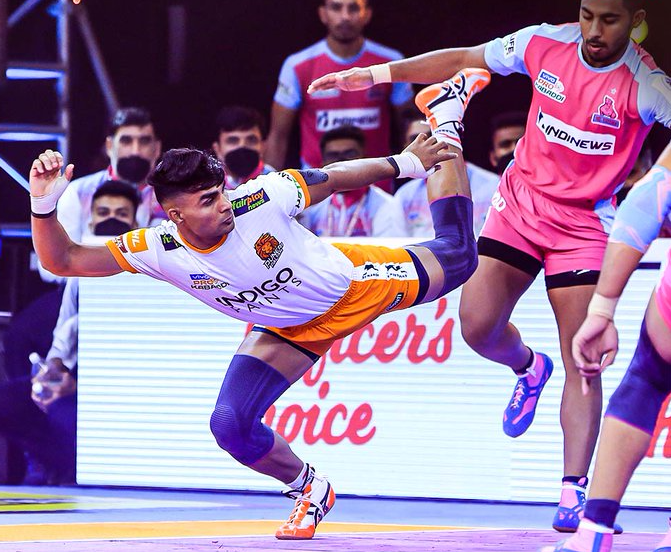 Puneri Paltan is owned by Insurekot Sports Private Limited. In PKL 8, their journey ended in knockout stage. BC Ramesh is the coach of team. Iranian Fazel Atrachali is the captain of the team. Puneri Paltan's first match will be versus Patna Pirates on 8th October.
22 players are there in Puneri Paltan squad.
Puneri Paltan Squad in PKL 8:
Fazel Atrachali (Captain), Mohit Goyat, Aslam Inamdar, Sombir Gulia, Akash Shinde, Sanket Sawant, Pankaj Mohite, Govind Gurjar, Abinesh Nadarajan, Shubham Shelke, Badal Poriya, Aditya Shinde, Ravi Tehlan, Akash Choudhary, Mohammad Esmaeil Nabibakhsh, Alankar Kaluram Patil, Rakesh Bhalle Ram, Balasaheb Shahaji Jadhav, Harsh Mahesh Lad, D Mahindaprasad, Gaurav Khatri, Saurabh Mann
Complete Analysis:
Raiders 
Aslam Inamdar & Mohit Goyat were fabulous in the last season. They are expected to keep going. Pankaj Mohite, Mohit Goyat, Akash Shinde, Shubham Shelke & Aditya Shinde are athe alternatives for raiders.
Defenders
Captain Fazel Atrachali will play at left corner & Sannket Sawant will be seen playing at right corner position. Abinesh Nadarajan as a right cover & Sanket Sawant as a left cover will be better combination. D Mahindra Prasad, Badal Singh, Alankar Patil, Rakesh Ram & Harsh Lad are in the team.
All-Rounders
Mohammad Esmaeil Nabibakhsh might be seen going for raids more. Balasaheb Jadhav & Govind Gurjar are also in the team.
On paper Puneri Paltan team looks a balanced team with mixture of experience & young talent on both offensive & defensive front. Covers combination lacks experience. Puneri's game will tell us whether the team strong only on paper or on the mat too.
Possible Starting 7 for Puneri Paltan in initial matches of PKL Season 9:
Right Corner – Sombir Gulia
Right In – Mohit Goyat
Right Cover – Abinesh Nadarajan
Center – Mohammad Esmaeil Nabibakhsh
Left Cover – Sanket Sawant
Left In – Aslam Inamdar
Left Corner – Fazel Atrachali