Puneri Paltan Team Analysis For Pro Kabaddi Season 6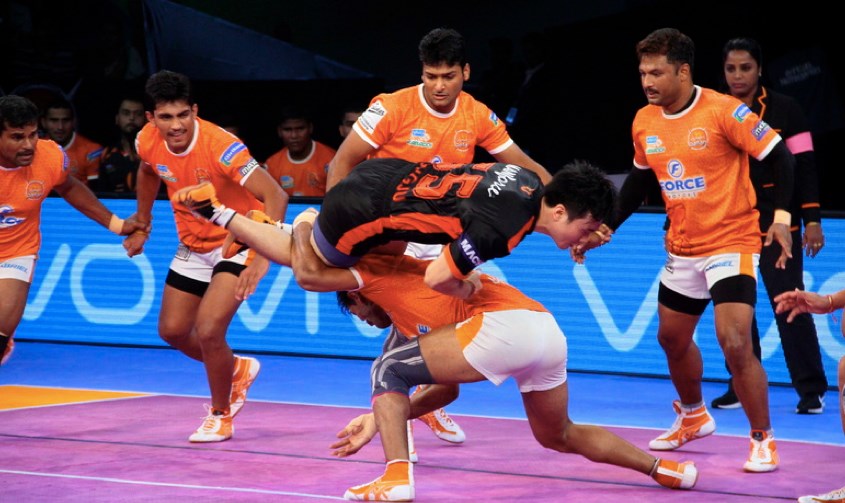 Pro Kabaddi League franchise Puneri Paltan is owned by Insurekot Sports Pvt. Ltd. Puneri Paltan is continuously making it into the playoffs for the last three consecutive seasons. But all three times they have lost to Patna Pirates. The new coach of Puneri Paltan, Ashan Kumar will surely be willing to change this with his new team. 
Sandeep Narwal, Rajesh Mondal, More GB, and Girish Ernak were retained by Puneri Paltan before going into the auctions. Surprisingly, they left Deepak Niwas Hooda who was their best raider in the last edition. But the block that was created by not retaining Deepak is now successfully filled in by Nitin Tomar's entry in the Paltan.
Puneri Paltan has signed 17 players for PKL Season 6.
Here is a complete analysis of the Puneri Paltan squad :
Raiders 
6 raiders will be seen raiding from Puneri Paltan. After spending one season with UP Yoddha Nitin Tomar is back with Paltan again. This left raider has grabbed 292 points from 42 matches. He will be the prime raider for Paltan.
Deepak Kumar Dahiya who was part of Haryana Steelers has scored 76 raid points from 16 matches. He is one of those raiders on whom Puneri Paltan can rely in difficult times.
Puneri Paltan's do-or-die raid specialist Rajesh Mondal will have the same duty this season as well. He has scored 90 raid points from 24 matches. Deepak and Rajesh are likely to support Nitin Tomar.
Apart from this, youngsters like Akshay Jadhav, More GB, and Parvesh are expecting to do wonders for the team. Overall raiding side looks balanced with experience and young talent.
Defenders
There are 7 defenders who will be seen defending Puneri Paltan. Left corner Girish Ernak is retained by the team thanks to his impressive performance in last season. He has 64 tackle points to his name from 21 matches.
Vinod Kumar who has played for teams like Patna Pirates and Telugu Titans in season 3 and 4 respectively will be seen playing for Puneri Paltan. In season 5 he did not get chances but is expected to put up his best in the upcoming season.
Rinku Narwal, Ravi Kumar, Vikash Khatri, and Bajarang are other defenders in the team. Puneri Paltan defense looks good with some young talent.
All-Rounders
5 players will show their all-rounding skills for Puneri Paltan. Sandeep Narwal, one of the best all-rounders of the league is retained by the Paltan. He has scored 204 raid points and 213 tackle points from 83 matches. He can turn around the match anytime for his team. Despite being a decent all-rounder Puneri Paltan might use him as a defender only.
Amit Kumar, Monu, Sanjay Shrestha, and Japanese player Takamitsu Kono are other four all-rounders in the team. Though they are not so experienced but can perform well if given opportunities.
Puneri Paltan seems to be a balanced team with experience and young talented players. They have qualified for the semifinals in past three seasons, But were failing to pass that hurdle. This time they must be aiming to change their performance by entering the finals.
Possible starting seven for Puneri Paltan in initial matches of PKL Season 6:
Right Corner – Sandeep Narwal
Right In – Deepak Kumar Dahiya
Right Cover – Ravi Kumar
Center – Rajesh Mondal
Left Cover – Vinod Kumar
Left In – Nitin Tomar
Left Corner – Girish Ernak