Rajasthan wins a thriller against Himachal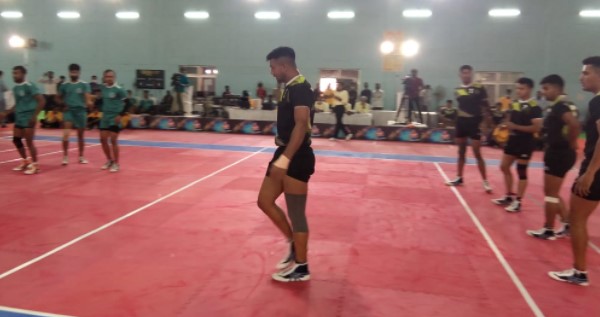 The 68th National Kabaddi Championship started in Ayodhya yesterday. A total of thirty teams have participated in the tournament. Rajasthan, led by Indian Kabaddi captain Deepak Hooda, beat Himachal Pradesh 34-31 in their first match.
Many had earlier predicted that this match in Group C match would be a tough one. This is exactly what happened. From Rajasthan, Deepak Hooda scored 7 and Bhubaneswar 6 raid points. Hemant Chauhan from Himachal scored 7 raid points. Vishal Bhardwaj and Surinder scored 3 tackle points each.
Deepak Hooda stayed at the venue for a long time after the Rajasthan match. He watched the Maharashtra match and was also present for the Goa match against Haryana.
In the second match of this group, Punjab defeated Vidarbha 45-23. From Punjab, skipper Maninder Singh scored 16 red points.