Raje Shivchhatrapati Krida Mandal to host Kabaddi tournament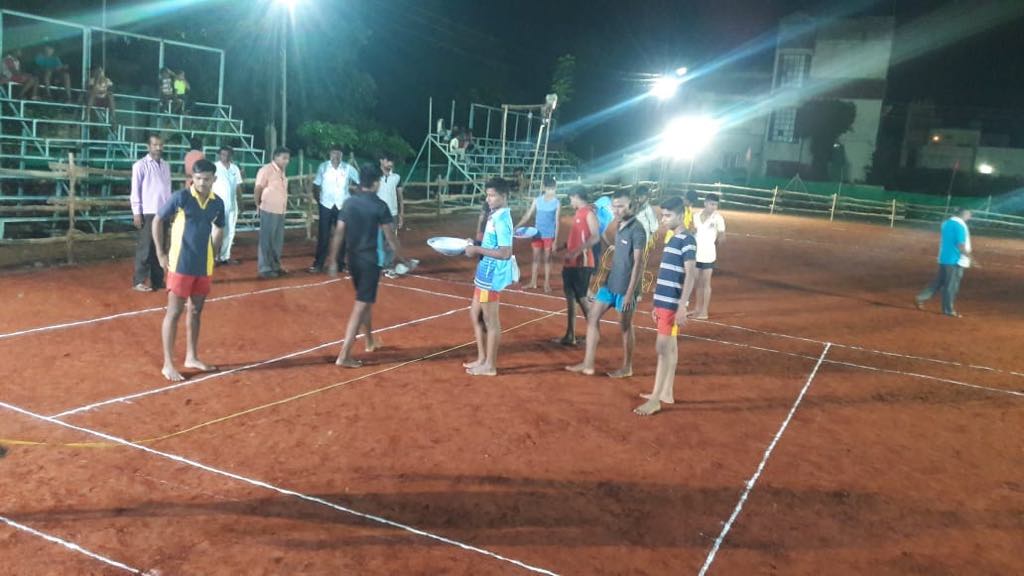 Raje Shivchhatrapati Krida Mandal, Badlapur is organizing a 50 kg weight group Kabaddi tournament on 8th & 9th April 2022.
The tournament will commence at Shri Shivchhatrapati Maharaj Chowk, Badlapur West.
All the teams who are willing to participate should register themselves. Rs. 2000 is the entry fees for the teams.
Teams will not get a chance to compete in the tournament without paying advance entry fee of Rs. 1000.
The teams will receive penalty of 3 points or will be eliminated if not presented on the ground on time.
All the team players should bring their Aadhar Card with them.
The winner team will receive a trophy & cash prize of Rs. 25,000 First runner up will get trophy & cash prize of Rs. 15,000.
The second & third runners up teams will be received a trophy & cash prize of Rs. 7,000.
Best Raider & Best Defender will be given cooler. Best Player in tournament will receive the LED T.V. set.
For registrations & other queries following are the contact numbers. Teams or players can contact them.
Suresh Padwal – 9623165687
Prathamesh Shinde – 7744077823
Suraj Jadhav – 7350062479
Sandip Patangrao – 7822842717