Ram Janmabhoomi to host National Level Kabaddi Tournament – Full details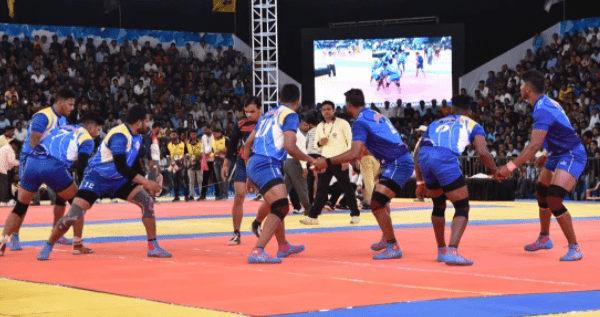 The long awaited moment of Kabaddi fans in India has finally arrived. The 68th Men's Senior National Kabaddi Championship will be held at Ayodhya in Uttar Pradesh. This competition will be held from 13th to 16th April 2021.
An information sheet has been published by AKFI regarding this.
Players need to weigh 85 kg or less, regardless of age, to participate in the tournament. The application for this has to be filled online.
Formal announcement of 68th Men's Senior National Kabaddi Tournament 2021#khelkabaddi pic.twitter.com/tZ5rL39uXx

— Khel Kabaddi (@KhelKabaddiNews) February 28, 2021
Lodging and boarding for the players of the participating teams will be arranged by the Uttar Pradesh Kabaddi Association. All the participating teams have to wear their uniforms. Players need to be numbered 4 inches on the chest and 6 inches on the back. Players participating in the tournament are required to bring their Aadhaar card with them. To participate in the competition, you need to fill up an online application by April 11.