RBI, Central Bank, Sai Security off to a winning start at Thane Mayor Kabaddi Championship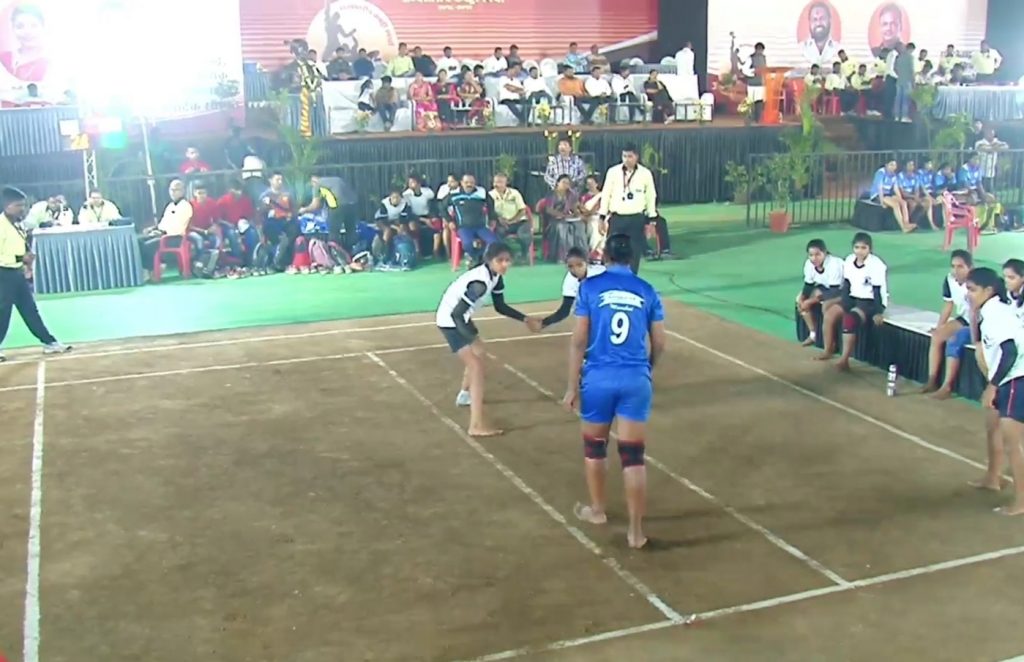 Thane: Thane Municipal Corporation and Thane District Kabaddi Association have jointly come forward to conduct the Thane Mayor Championship State Level Kabaddi Tournament for Men and Women. The tournament will be played from 25th to 28th February 2019 at the Diva Gaodevi Krida Mahostsav Ground, Diva East. In the tournament a total of 18 Men and 14 Women teams will be participating.
The matches began after the inauguration and welcome ceremony took place. In the women's division, the first game was played between Thane Municipal Corporation and Yadav Udyog Samuha, Pune. Crowd favourites Thane took to their attacking best right since the beginning and by the half time the scoreline was 28-08 in favour of Thane. It was Komal Deokar, Shraddha Pawar's attack and Pooja Jadhav's defense that did the trick for Thane as they single handedly thrashed opponents 53-13 by the full time.
It was the Sai Security against Lakshmi Industries match that piqued the audience interests with a half time score of 12-11 in favour of Sai Security. After the half Sai Security buckled up and scored crucial points which lead to 29-20 victory for the team. On the other hand Inrald Infra defeated J.J Hospital 33-19 at the time of final whistle.
In the Men's division S.R Shahad, Thane played against New India Insurance in the first game. It was a close tie where Shahad defeated New India Insurance by a close margin of 31-29. In the second match played between Central Bank of India and Bharadwaj Security, it was the Central Bank that proved better over Bharadwaj Security with a 42-19 one side victory.
It was again a neck to neck competition when Sharda Dairy faced Mumbai Fire Brigade. By the half time the scoreline favoured 13-12 in favour of Sharda Dairy. By the final whistle it was Sharda Dairy that managed to surpass Mumbai Fire Brigade with 31-28 to seal the victory.