Relief for Maharashtra Kabaddi Team as one more player tests covid negative after Sanket Sawant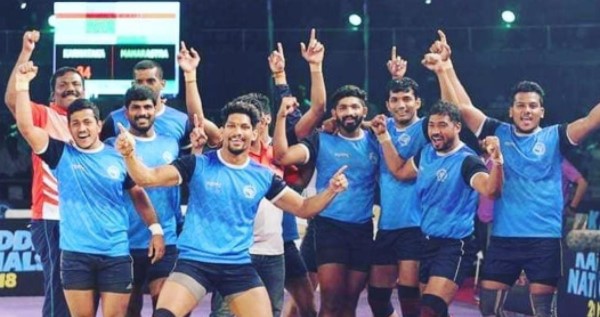 The 68th Senior National Kabaddi Championship will be held in Ayodhya, Uttar Pradesh from April 13 to April 17, 2021. Maharashtra's 15-member squad was announced for the tournament. It was reported that 3 members of this team were infected with corona. However, Ruturaj Koravi has got some relief now.
Ruturaj's second test report has come out negative. The report of this test has been received by Khel Kabaddi. Accordingly, in the test conducted on April 9, 2021, Ruturaj's test has come negative. The test was conducted at the public health center at Godoli in Satara Municipal Council.
Earlier on April 8, Sanket Shinde's second corona test was also negative. Therefore, team atmosphere has changed into happy from sad as two of the three Maharashtra players have tested negative so far. A negative test for Ruturaj is considered important for the Maharashtra Kabaddi team. Ruturaj plays vital role in team's defense.
This has paved the way for Ruturaj to play in the Senior National Kabaddi Championship. If Ruturaj is named in the final squad of 12 announced today or tomorrow, he can participate in the tournament.