Rishank unravels the mystery behind his jersey number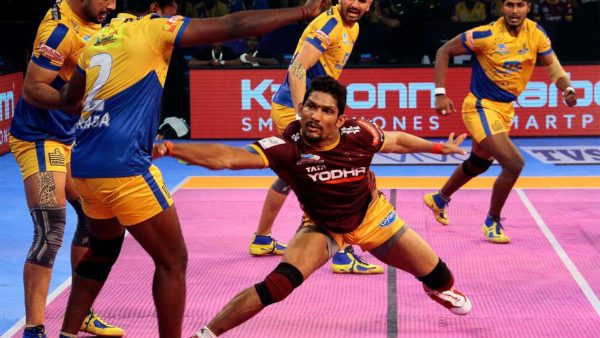 Rishank Devadiga, India's leading kabaddi player in the Pro Kabaddi League, recently revealed the secret behind his number seven jersey. He was speaking at a live session of 'Beyond the Mat' hosted by the Pro Kabaddi League's Instagram handle.
Rishank wears the number seven jersey while playing kabaddi. His Instagram handle also has seven digits in it. Rishank recently explained the exact reason behind this.
Rishank is a big fan of famous footballer Cristiano Ronaldo. Since the time Ronaldo used to play for Manchester United, Rishank has watched all of that club's matches without missing a beat. Ronaldo's jersey number is also number seven. For the same reason, Rishank also wears the number seven jersey, he said.
Rishank used to play football in his school days as well. His school did not have any other sport than football. That made Rishank play football at the school level for about 6-7 years. Rishank had won the second season of Pro Kabaddi from U Mumba. He currently plays for the UP Warriors team.