Ronaldo or Messi? Here's what Rohit Kumar has chosen 
Ronaldo or Messi? Here's what Rohit Kumar has chosen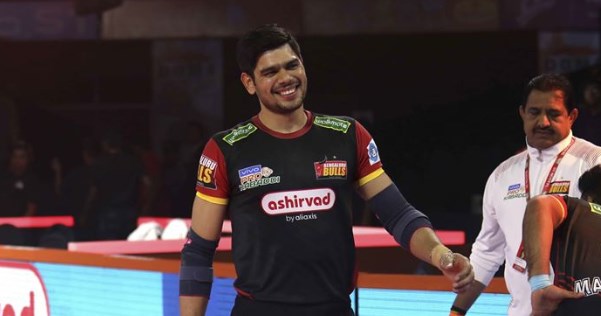 – Nachiket Dharankar
The first season of the show 'Beyond the Mat', organized by Pro Kabaddi, which became popular among Kabaddi fans during the lockdown, was concluded recently. In the last episode of this show, Bengaluru Bulls captain Rohit Kumar showed his presence. Knowing many new things about their favourite player as well as his favourite players made this show really popular among the fans.
In this show, the fans, as well as the host of the event, ask some questions to the player. It also has a rapid-fire section, in which the player has to answer the question immediately without any thought. In Rapid Fire, Rohit was asked, "What other sport do you follow besides Kabaddi?" Answering this question, Rohit said,
"I'm a football fan and I watch football matches. I like players like Lionel Messi, Cristiano Ronaldo, Neymar Jr." In response to Rohit, the host asked him the most frequently asked and most controversial question in the world of football. That question is, "Which player are you a fan of, either Ronaldo or Messi?" Rohit said that he is a fan of Messi. Earlier, Rishank, Deepak Hooda, Maninder Singh, Pawan and Pardeep had all said that Ronaldo is their favourite player. Rohit should be the only kabaddi player who is a fan of Messi.
A few days ago, Messi scored the 700th goal of his career. Rohit led the Bengaluru Bulls to the title in the sixth season of the Pro Kabaddi League.