Sachin Tanwar to captain Rajasthan in the Kabaddi Nationals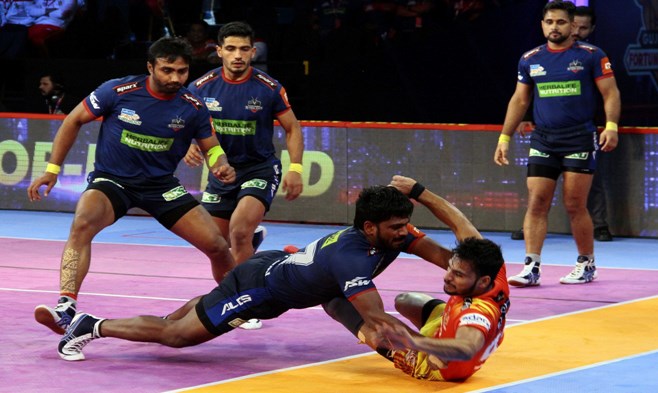 Amateur Kabaddi Federation of India (AKFI) recognized and Maharashtra State Kabaddi Association organized 66th Men's Senior National Kabaddi Championships will take place in Roha tehsil of Raigad district from 28th January to 31st January 2019.
Rajasthan has announced their squad for the Kabaddi Nationals. PKL star Sachin Tanwar will be their skipper. Deepak Niwas Hooda and Raju Lal Chaudhari are also in the team. Raj Narayan Sharma is their coach.
Rajasthan Squad is as follows:
1) Sachin Tanwar (Captain)
2) Deepak Niwas Hooda
3) Sanjay
4) Kamal Kishor Jat
5) Bhuvaneshwar Gaur
6) Suresh Gurjar
7) Rahul Sharma
8) Sagar Sharma
9) Raju Lal Chaudhari
10) Dharmendra Singh
11) Satveer Chaudhary
12) Deepak Tanwar
Team Coach :
Raj Narayan Sharma