Selection trials for Circle Kabaddi Senior Nationals to begin in Jammu & Kashmir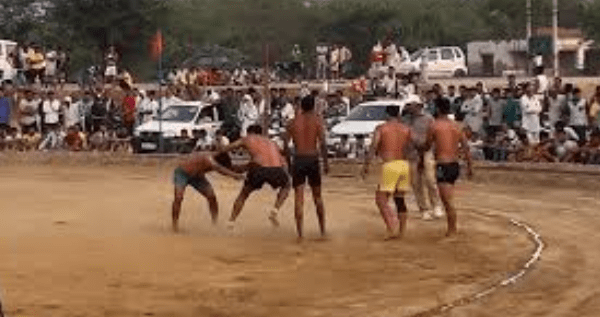 The Circle Style Kabaddi is a form of Kabaddi which is also called as Punjabi Kabaddi. It was originated in the state of Punjab. It is played on a circular pitch of a diameter of 22 meters & an inner circle with a line through the middle of the pitch.
Kabaddi governing body in India, Amateur Kabaddi Federation of India (AKFI) is organising 16th Senior Circle Style National Kabaddi Championship Men & Women.
The tournament will be conducted by Punjab Kabaddi Association from 1st to 3rd April 2022 at Chandigarh University, Gharuan, Near Kharar, Punjab.
Jammu and Kashmir Amateur Kabaddi Association will conduct the trials for this competition to select their team. The trials will be done from 21st to 23rd March at Kabaddi Field MA Stadium, Jammu & Kashmir at 4 pm.
All the players should keep two passport size photographs, photocopies of their Aadhar Card, Domicile Certificate, Vaccine certificate & AKFI registration Card with them.