Sensational Deepak Hooda scores 4 consecutive Super 10s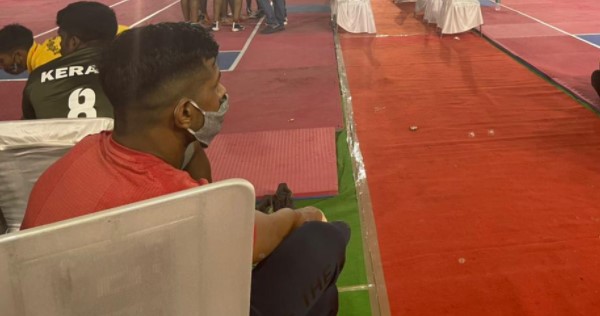 The 68th National Kabaddi Championship started three days ago in Ayodhya, Uttar Pradesh. Rajasthan has reached the semi-finals of this tournament. Captain Deepak Hooda has been instrumental in Rajasthan's brilliant performance. Deepak has led the team very well by scoring Super 10 in four consecutive matches.
Deepak scored 24 points against Vidarbha and became the first player to score more than 20 points in a single match in this year's tournament. After that, he continued his performance and scored 11 points in the match against Punjab. Rajasthan won the match 49-18. In this match, Deepak was well supported by Brajendra Chaudhary with 9 points. In the pre-quarter final match, Deepak scored a hat-trick of Super 10 against Bihar with 16 points to take the team to the quarter-finals. Rajasthan won the match 39-33. Against Karnataka in the quarter-finals, Deepak once again scored 24 points to give the team a big victory 68-33. Bhuvneshwar Gaur from Rajasthan also scored 12 points in this match.
Since the start of the tournament, Deepak has been constantly raising his game every day. Even after his match, he is seen watching the matches of other teams. He has led the team to the semi-finals with a good performance as captain. Now Rajasthan will face the defending champions Railways in the semi-finals. All eyes will be on how Deepak and Rajasthan perform in these matches.