South Asian Games 2019: Kabaddi Schedule announced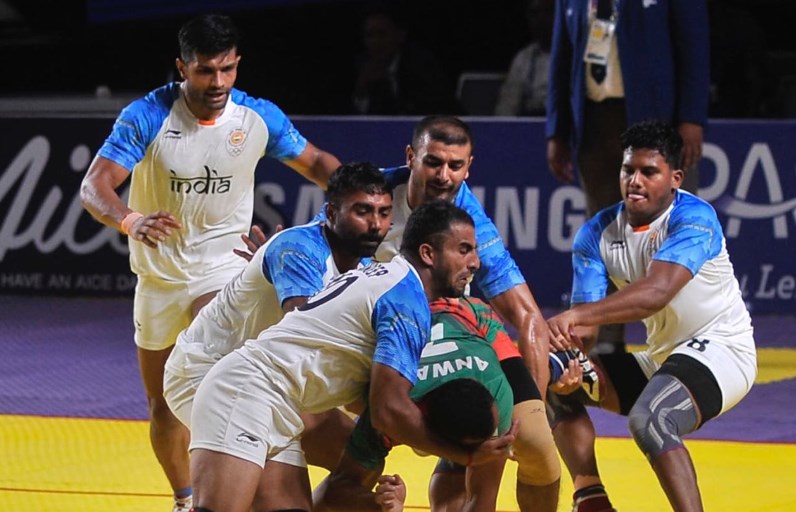 The Kabaddi Event is scheduled to begin tomorrow, December 4, in the 13th South Asian Games in Nepal. The event will be held from 4th December to 9th December 2019 at APF Hall Hallchock, Kathmandu.
India, Nepal, Pakistan, Sri Lanka and Bangladesh will be participating in the men's group while India, Nepal, Sri Lanka and Bangladesh are participating in the women's group. India won the Gold medal at the South Asian Games in Guwahati in the year 2016.
Each team in the start will play against each other. The top two teams will play in the final. The third team will be given a bronze medal.