Sri Lanka Kabaddi teams announced for South Asian Games 2019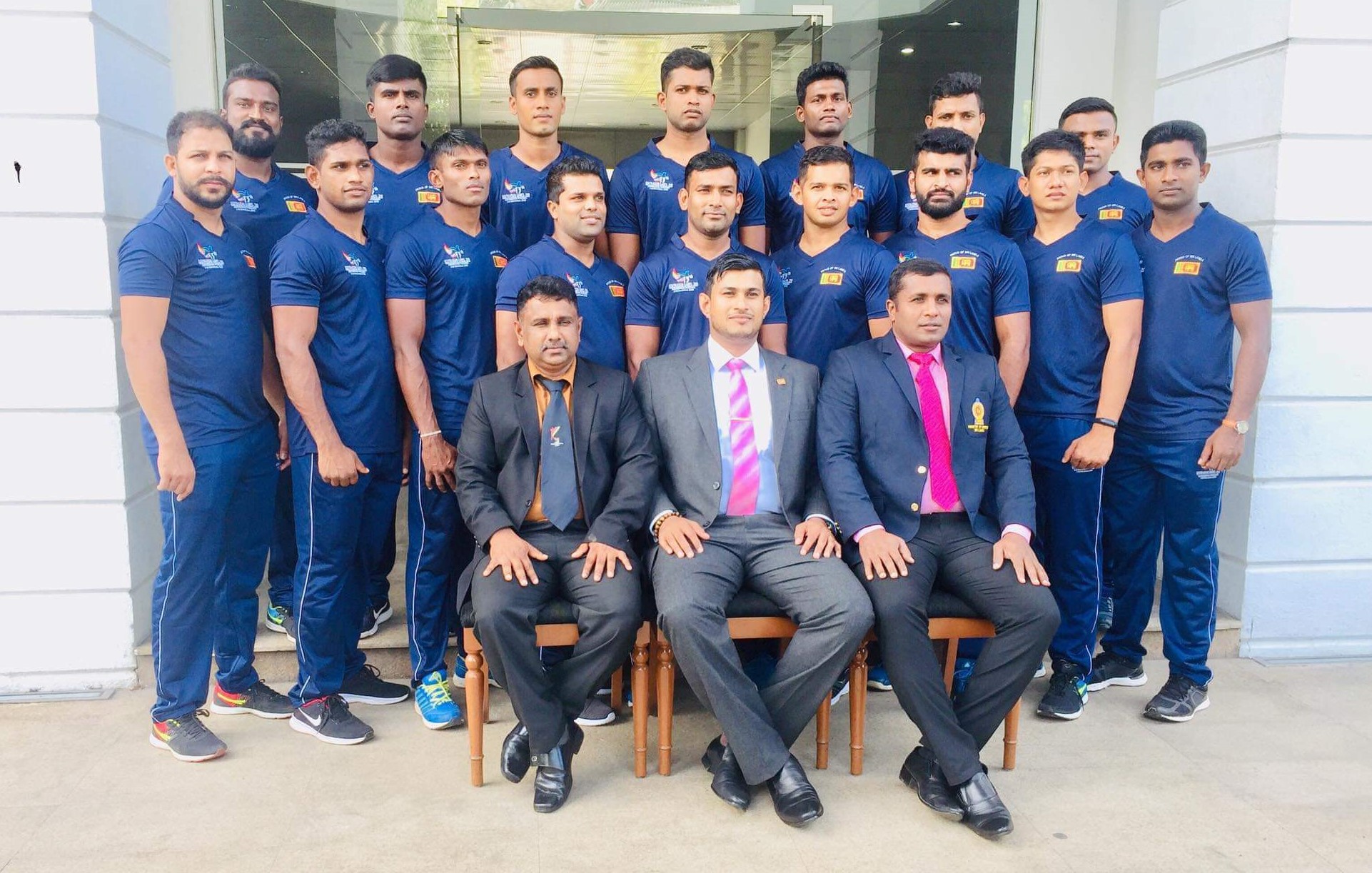 South Asian Olympic Council recognized and Nepal organized 13th South Asian Games will take place in Kathmandu & Pokhara, Nepal from 1st December 2019 to 10th December 2019.
Kabaddi event at this year's 13th edition of SAG will feature six teams – India, Pakistan, Sri Lanka, Bangladesh, Afganistan, and Nepal. India is the most successful team with nine gold medals to their name.
Sri Lanka Kabaddi Fedration has announced their both teams for the SAG. Men's Team Coach Isuru Nuwan Kapila Bandara, Assistant coach LC Rathnayake and Women's Team Coach Indika Sanath Kumara, Assistant Coach Anura Wijesinghe have worked hard behind the players. Sri Lanka Kabaddi Federation President Anura Pathirana informed that Sri Lanka Kabaddi team has been announced for the South Asian Games.
Sri Lanka Men's Team:-
1) K. Sinotharan, 2) Smcr. Smarakoon, 3) Jad. Pramathilaka, 4) Kalkb. Kuruppu, 5) Apgm. Chathuranga, 6) Kdm. Puspakumara, 7) Dmrg. Disanayaka, 8) Ahmnd. Abayasinha, 9) Ya. Sanjaya, 10) Rmas. Rathnayaka, 11) Ddg. Madushanka, 12) Hrc. Caputhanthri, 13) Vakg. Jayamal, 14) Wal. Sampath, 15) Ba. Sahid, 16) Knc. Kumara
Sri Lanka Women's Team:- 
1) V. Dilakshana, 2) Ewis Wijethanga, 3) Wpth Wijethilike, 4) Hgs Buddhika, 5) Mat Kanchana, 6) Gkm Madari, 7) R. Piriyawarna, 8) Apj Hadushani, 9) Whnd Wijethinga, 10) Tngk Herath, 11) P. Hadushani, 12) In Damayanthi, 13) Rxs Hmanodhani, 14) Ph Sanjeewani