SSG Foundation, Jagar Sports, Durgamata Sports seal their spot in the playoffs of Swapna Safalya Kabaddi Tournament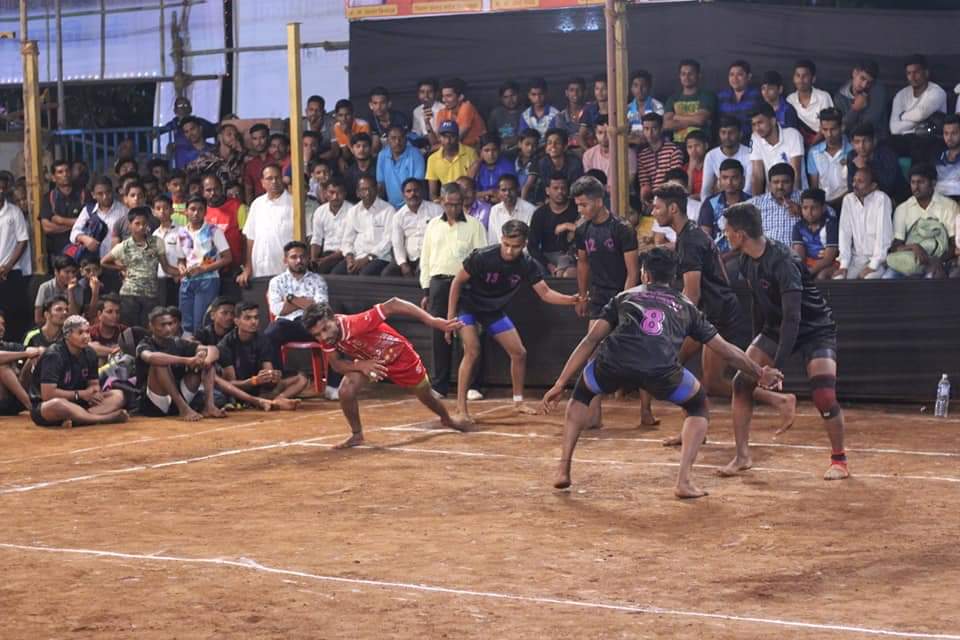 On the third day of the Swapna Safalya Kabaddi Tournament organized by the Jaidatta Krida Mandal, SSG Foundation, Shriram Sangh, Siddhiprabha Foundation, Jai Datta Guru Mandal, Jagar Sports and Durgamata Sports sealed their spots at the knockout rounds of the tournament.
The tournament is being held to commemorate the Golden Jubilee of Jaidatta Krida Mandal. Maharashtra Kabaddi Association and Mumbai City Kabaddi Association approved tournament is currently underway at the Late Kiran Balu Shelar Stadium.
In the first game of the day the SSG Foundation defeated Parle Sports in a one sided contest of 37-19. This win also placed SSG Foundation in the top spot of group B. This defeated however ended Parle Sports desire to make it to the knockouts.
SSG right since the beginning showed their aggressive side and maintained the lead at the first half with a scoreline of 21-05. In the second half, they slowly kept going without losing the momentum and keeping the lead intact.
In the next game between Shriram and Siddhiprabha, a tight contest was at the crowd's disposal. The game was placed at 16-09 in favour of Shriram by the end of first half. Capitalizing on the first half lead they won the game 28-23.
Group D encounter between Jagar Sports and Jai Dattaguru Mandal ended in a 30-30 tie by the time of final whistle. However on the basis of average points Jai Dattaguru were awarded the first place and Jagar Sports were placed second. In the final contest between Shivshankar Krida Mandal and Durgamata Sports, the latter was declared winner because Shivshankar did not turn-up for their game.
Quarterfinal Matches (9th March 2019)
Durgamata Sports Club vs Jagar Sports Club
Vikas Krida Mandal vs Shriram Sangh
Siddhiprabha Foundation vs SSG Foundation
Jai Dattaguru Kabaddi Sangh vs Sahyadri Krida Mandal