SSG Foundation, Sahyadri Mitra Mandal an inch closer to make it to the knockouts at Swapna Safalya Junior Kabaddi Championship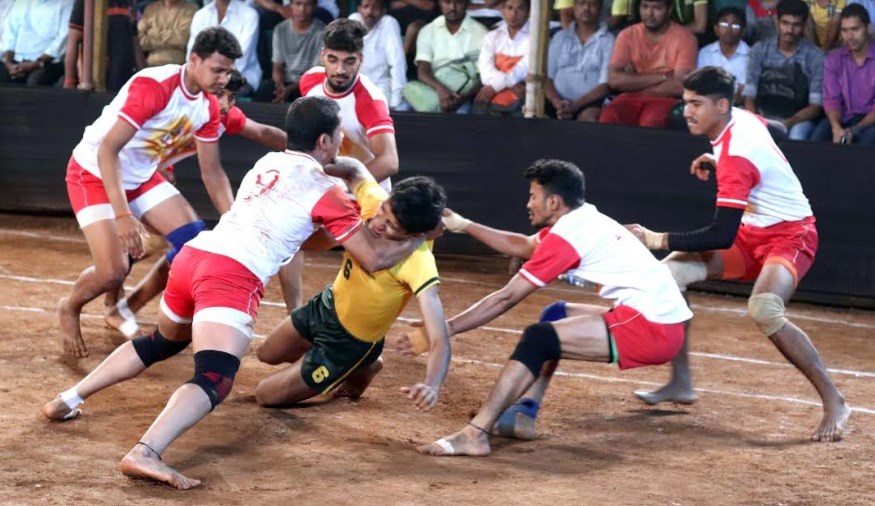 On the second day of the tournament approved by the Maharashtra State Kabaddi Association and Mumbai City Kabaddi Association Surburb's team Sahyadri Mitra Mandal defeated Thane's Shivshankar in a close contest of 29-24. With this win Sahyadri Mitra Mandal has kept their knock out hopes alive. After the defeat in the first game it was a much needed victory for Sahyadri to stay in the contest.
In the next game Palghar's team Shriram defeated Thane's Griffin Gymkhana in a one sided encounter of 38-14. In the first half itself the picture of who would win the contest was clear as Shriram took unassailable lead of 21-02. The straight second defeat of Griffin Gymkhana has closed their doors to enter the knockouts.
In the next encounter of Mumbai's two teams SSG Foundation and Vikas Mandal, SSG Foundation literally thrashed Vikas Mandal to win the game 63-38. In the half time, it was 27-17 scoreline in favour of SSG Foundation, but they capitalized on the lead and won the game convincingly with a mammoth 63-38 scoreline.
In the last game of the day Jay Dattaguru defeated Vijay Club in a clear one side clash of 51-21. With this loss Vijay Club's chances to qualify for the knockouts ended in the league stages itself.
SSG Foundation, Shriram Sangh, Jai Dattaguru, Sahyadri Mitra Mandal are now inch closer to making it to the knockout stages at the Jaidatta Krida Mandal's Swapna Safalya Junior Kabaddi Championship.