Star, Sony or someone else? Who will own the broadcasting rights of the Pro Kabaddi League?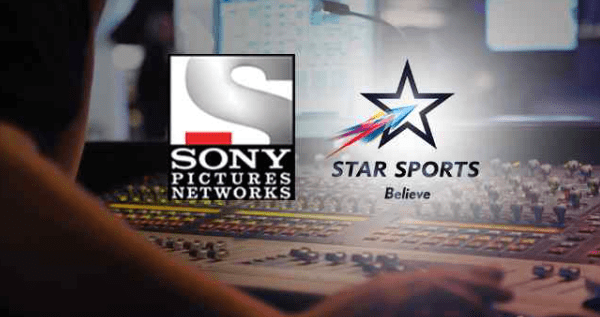 The eighth season of the Pro Kabaddi League is about to begin. The season will start in June or July this year after the previous season was canceled due to Corona. Before that though, it will be decided which channel will be broadcasting the Pro Kabaddi League this year. Mashal Sports has decided to auction the broadcasting rights of the Pro Kabaddi League. The auction process has already begun. Companies wishing to participate in this auction have procured the tender documents. The auction will now take place on April 6, 2021. This auction is going to be online.
Who will win?
The base price of the auction for Pro Kabaddi's broadcasting rights has been set at Rs 900 crore. Therefore, at least Rs 1,200-1,300 crore will be needed to strengthen one's position in the auction.
At present, Star India and Sony Pictures Networks India are understood to be the frontrunners for this bid. The other two largest media companies in India, Viacom 18 and Zeel, are not as strong as they should be. Zeel has sold its sports business, Ten Sports, to Sony. Therefore, it is very unlikely that they will participate in this auction process.
If Viacom 18 is backed by Jio, the company could jump into the auction process. Earlier, Jio had bid for the broadcasting rights of the Indian cricket team in India in 2018. At that time, Star had won the auction with a bid of Rs 6,138 crore.
In addition to these companies, Amazon and Facebook, are supposed to be evaluating Can Pro Kabaddi be beneficial for them? Amazon has recently acquired the rights to broadcast New Zealand cricket. These rights were previously with Star. Facebook also has the rights to broadcast the Spanish football league La Liga in India. Earlier, it had also bid for IPL broadcasting rights. So now the possibility that Facebook will enter the field for pro kabaddi cannot be ruled out.
Dream Sports is also a company that can look forward to Pro Kabaddi. Dream Sports owns Fancode, a digital platform. They are broadcasting many competitions on Fancode. Taking advantage of this, they can enter the field of pro kabaddi.
These companies can benefit from the popularity of the Pro Kabaddi League in urban and rural areas. They can benefit in terms of increasing their reach from Tier 1 to Tier2 and Tier3 cities with the help of PKL. Pro Kabaddi is the most watched league in India after IPL. With this in mind, these companies are likely to make big bids for Pro Kabaddi.