Star Sports and Hotstar come up with yet another season of KBD Juniors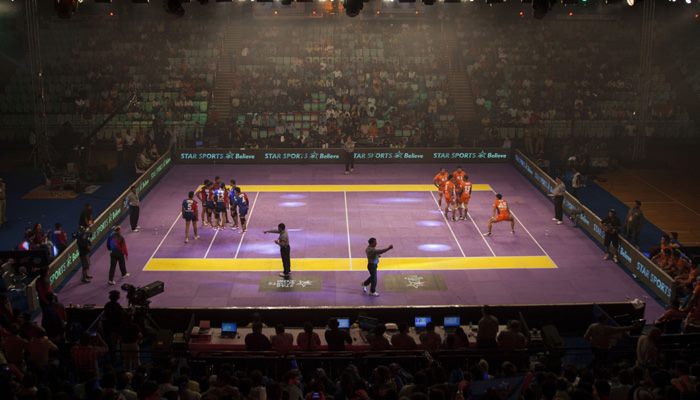 With the overwhelming and tremendous response to the first season of KBD Juniors, Star Sports has come up with next edition of KBD Juniors.
To encourage Kabaddi amongst the youngsters Star Sports took initiative to start KBD Juniors.
The KBD Juniors tournament was started last season in the hope that the kids pick up the game early and soon start looking at it with a professional interest.
Season 2 will be hosted in 12 Vivo Pro Kabaddi Season VI cities of the country. 3,500 students from 11-12 years, of age from 24 schools per city will take part in this season of KBD Juniors. In this season numbers of schools has been increased from 96 to 288. This season will be bigger and better than the last season.
To receive maximum participation from the schools across 12 cities tournament will be included city qualifiers, city finals and national finals. The city qualifiers will be held between end of August and early September. South Point World School from Sonepat was the winner of KBD Juniors Season 1.
24 schools are divided into 8 groups of 3 teams. They will play against each other. From each group, the team finishing first will be qualify for the round of city finals. City finals will be scheduled in home leg of each city as part of Season VI of Vivo Pro Kabaddi League. And thenafter national finals will take place.
Scholars International School, Oxford Grammar School, Namapally Vyayamshala High School, Lotus School, Manikonda School among the others, Hyderabad Public School, Gitanjali Senior School and VV Govt School had participated in KBD Juniors season 1 and P. Obul Redyy School won the city finals which were held in Hyderabad.
The KBD Juniors Season 2 will be broadcast on Star Sports and Hotstar during Season VI of Vivo Pro Kabaddi League. The broadcast schedule will be released soon.