Suraj Desai gets a special birthday gift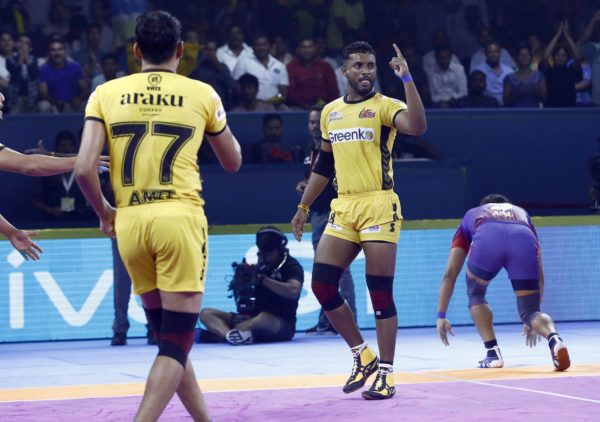 Today is the birthday of Suraj Desai, who scored a record 18 points in his first match of the Pro Kabaddi League. Although he is known as Siddharth Desai's brother, Suraj has also made his mark in pro kabaddi.
Today's birthday was special for Suraj for a different reason. That is because of the special gift that Suraj's wife gave him. On the occasion of Suraj's birthday, his wife made a gift card for him and gave it to him. She has drawn a picture of Suraj on this gift card and has also written a short poem for him. Suraj shared a photo of the gift card on his Instagram and thanked his wife.
Suraj has in fact been a member of the pro kabaddi team since the second season. However, he got a chance to play in the actual match in the seventh season. He also took advantage of the opportunity to score 18 points in the first match. This time, he broke his brother Siddharth's record of 15 points in his debut match.