Tamil Thalaivas unveil their new jersey for the new Pro Kabaddi Season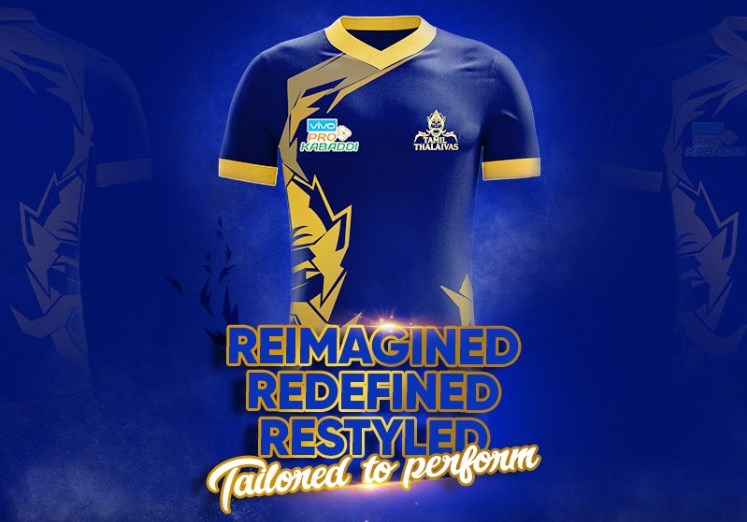 After a disappointing first season of PKL, Tamil Thalaivas team coach is confident about his new squad. Tamil Thalaivas new jersey was unveiled at Chennai.
Edachery Bhaskaran who is the new coach of the team said, "We have a balanced squad for the forthcoming season. If we can get some wins under our belt early, it will help us inch closer to the Super Playoffs. The players were optimistic of winning all the home matches."
Tamil actor Vijay Sethupathi, who has been announced as PKL ambassador in Tamil Nadu, launched team's new jersey. The team's Indian players and coaching staff were present at the occasion.
On his association with the team, Sethupathi said, I have played the sport at a very young age. This is our game. I am thankful (to the organizers) for getting me on board. I hope kabaddi will receive a strong backing in the coming years from the fans. I'm very happy to be a part of the ProKabaddi family. I will be at the stadium for the opening leg, cheering for the Thalaivas.
Unveiling the team jersey, Thalaivas CEO Viren D'Silva said, We are excited and happy to host the season opener here (Chennai) in the home of kabaddi. For us, the fans have always been important, and this season's jersey embodies the spirit of our fans and their affinity to the sport. The blue in the jersey is a mark of our pride representing the state, and the gold is a mark of the rich traditional legacy of Tamil Nadu.
Tamil Thalaivas will be up against the Telugu Titans on the inaugural day of PKL season 6 which will start on 5th October 2018. The Chennai leg to commence from 5th to 11th October 2018.