Tarun Utsahi Mandal Will Organize A Kabaddi Competition At Amravati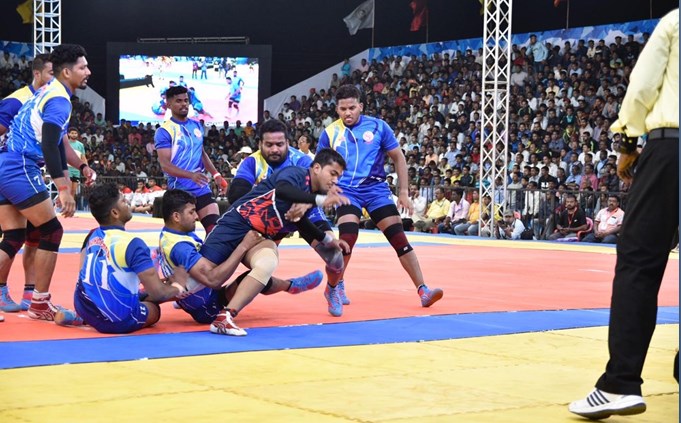 The Tarun Utsahi Mandal is organizing below 54 kg Category Kabaddi Tournament on 25th February. The tournament will be commenced at ZP Primary Marathi School, Kotgawandi Purna, Chandur Bajar Tehsil, Amravati District, Maharashtra State.
All the teams who are willing to participate should register themselves soon. The entry fee for the teams is Rs. 701. The late fees will be Rs. 751. The query fee will be Rs. 1001. Food & accommodation will be provided to the players.
MLA Omprakash Kadu will inaugurate the tournament. The winner team will receive trophy & cash prize of Rs. 21,001. The first runner up will get trophy & cash prize of Rs. 11,001. The second runner up will be given cash prize of Rs. 7,001 & trophy.
The third runner up will be rewarded with a cash prize of Rs. 4,001 & trophy. For validating the registrations & other queries following are the contact numbers.
Pravin Mohod – 8408876861
Aniket Barve – 9923060343