Team India analysis for the Asian Games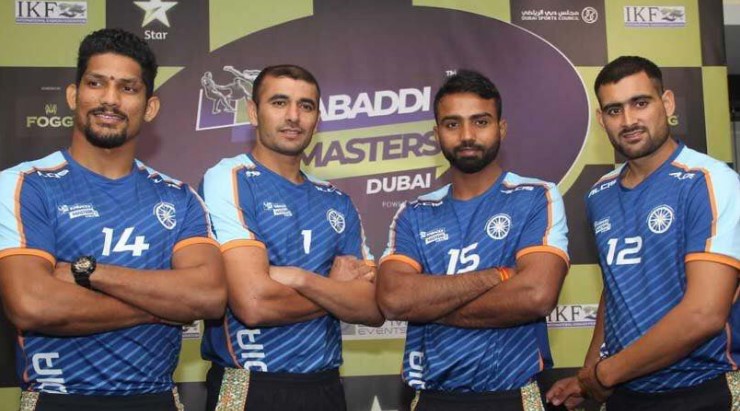 Whenever we talk about Kabaddi India seems to be a dominant side. Since the 1990 Asian Games to the recently held Kabaddi Masters Dubai Championship India has won all of it.
So it is obvious that Indian Kabaddi fans have set high expectations from their team. But to fulfill those expectations India have to face tough challenges coming from Kabaddi's powerhouse Iran, invincible South Korea and arch – rivals Pakistan.
There are seven raiders selected in the team for 2018 Asian Games. Pro Kabaddi Stars Ajay Thakur, Rohit Kumar, Rahul Chaudhary, Pardeep Narwal, Gangadhari Mallesh, Rishank Devadiga and costliest auction player for the 2018 Pro Kabaddi Season Monu Goyat are the players who will look after the raiding department.
Captain Ajay Thakur will be the lead raider. He will play his second Asian Games of his career. Consisting of brilliant players Indian raiding department looks the best raiding side of the tournament.
Talking about defenders there are three key defenders in the team. Mohit Chhillar, Raju Lal Chaudhary and Kabaddi Masters hero Girish Ernak. Despite giving good performance at the Kabaddi Masters Tournament Surender Nada and Surjeet Narwal are dropped from the team. Vice-versa selection of Raju Lal Chaudhary is still a mystery for Kabaddi fans as his performance was below par at the same tournament.
Mohit and Girish have huge responsibility of defensive unit. Competitive raiding sides can create problems in front of Indian defenders. In the absence of Surender Nada and Surjeet Narwal our defence looks little weak.
All rounders Deepak Hooda and Sandeep Narwal are also part of the team. Sandeep Narwal played with his fierce attitude at the Kabaddi Masters Tournament and was successful in doing that.
This tournament is the opportunity for Deepak Hooda to prove his heroics as he gave poor performance in the same tournament. Maninder Singh and Amit Nagar are the two standby players in the team.
Indian Kabaddi Team has won all the Gold medals at Asian Games (1990, 1994, 1998, 2002, 2006, 2010, 2014) and has also managed to win all the Kabaddi World Cups (2004, 2007, 2016), South Asian Games Gold Medals (2006, 2010, 2016), Asian Kabaddi Championships (2017) and Kabaddi Masters Tournament (2018) which is why Team India is a dominant side in this tournament.
On the 19th August Ajay Thakur and his army will be on the mat to clinch their 8th consecutive Gold medal for India.
Indian Men's Team –
Ajay Thakur (Captain), Rohit Kumar, Rahul Chaudhary, Pardeep Narwal, Gangadhari Mallesh, Monu Goyat, Mohit Chhillar, Girish Ernak, Raju Lal Chaudhary, Deepak Hooda, Sandeep Narwal.