Telangana Premier Kabaddi League returns with its second season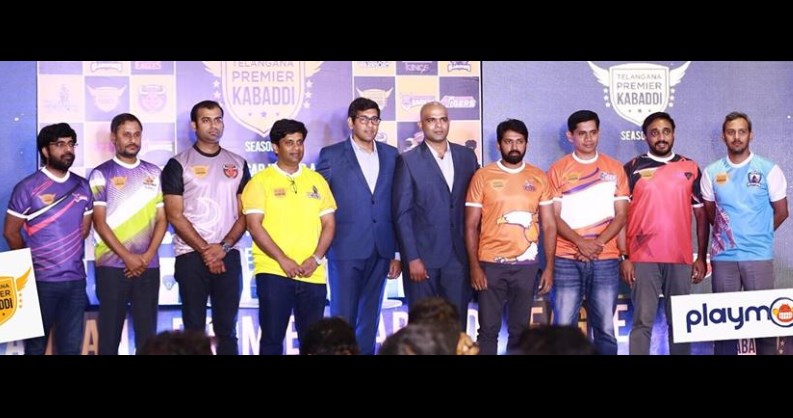 Kabaddi as a sports has been on a spree of lately. The sport has been immensely popular thanks to the Leagues and Championships that take place on a frequent basis to make this sport grow.
In this, there a new league that is just in its second season this year which is to begin on the 14th of September 2018 at Telangana. The Telangana Premier Kabaddi League is back with the Season 2 of the league.
Telangana Premier Kabaddi League (TPKL) season 2 fixtures were announced by the organizers a few days back. The league is to commence from 14th September and will end on 30th September. The league became a huge hit in the first season and is now back with a grand second season.
Chintala Sports launched Telangana Premier Kabaddi in cooperation with Telangana Kabaddi Association in 2017. Now, Hyderabad based digital media entertainment player Silly Monks is the curator of the league.
Eight teams like Hyderabad Bulls, Gadwal Gladiators, Nalgonda Eagles, Warangal warriors, Karimanagar Kings, Mancherial Tigers, Rangareddy Raiders and Palamuru Panthers will be a part of the league. Well-known film director SS Rajamouli and his son Karthikeya are mentors of the team Nalgonda Eagles.
League matches will begin from 14th to 28th September. 29th September will be the semifinals of the league. The 3rd place match and Final will be on the 30th September. All the matches will be held at Saroornagar Indoor Stadium in LB Nagar, Hyderabad.
Here is the detailed schedule of the league:
The updated schedule of @TPKabaddi #TelanganaPremierKabaddi Season II organized by @PlayMonks is here..!!!! Take time off your busy schedule to watch #AsliKabaddi action live at #SaroornagarIndoorStadium ,L.B.Nagar, #Hyderabad #Kabaddi #TelanganaKabaddi #TPKLSeason2 pic.twitter.com/948Lt2vWPE

— Telangana Premier Kabaddi (@TPKabaddi) September 6, 2018