The 'Mighty' wall of defense Manjeet proves his worth with this unbreakable feat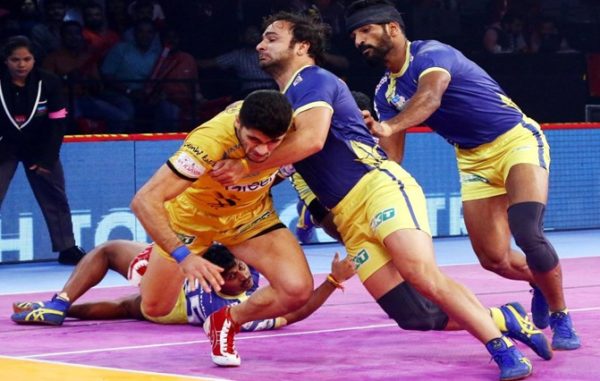 Yesterday (6th December) Tamil Thalaivas suffered a loss in the hands of Dabang Delhi K.C. 33-37. In that match, Tamil Thalaiva's Manjeet Chhillar has achieved a milestone to his name. He registered his name with golden words in records book of PKL history.
Manjeet Chillar has become the first player to score 300 tackle points in league's history. Before the match, he was needed 1 point to do that. Against Dabang Delhi K.C. he picked up 2 tackle points there and straightly entered 300 tackle points club.
Now left cover Manjeet has 301 tackle points to his name from 91 matches. He also has most 21 High 5's, 13 Super Tackles holding the average of 3.31 tackle points per match.
Most Tackle Points in PKL History :
301 Points – Manjeet Chhillar – 91 Matches Played*
255 Points – Ravinder Pahal – 86 Matches Played
248 Points – Sandeep Narwal – 98 Matches Played
240 Points – Mohit Chhillar – 90 Matches Played
222 Points – Surender Nada – 71 Matches Played