The much hyped High Court Kabaddi drama turns out to be a chaos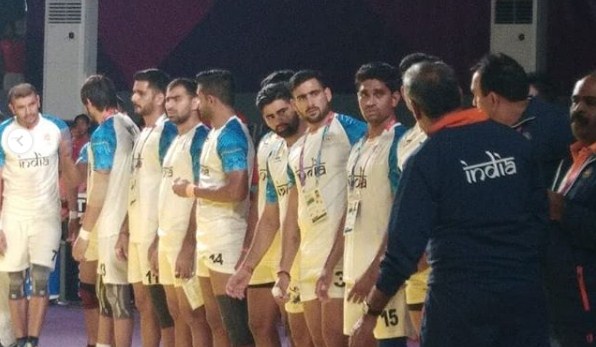 As per the order of Delhi High Court, the selection trails which were supposed to be held on 15th September 2018 turned out to be a chaotic situation at the India Gandhi Stadium, Delhi. The match was to be held between Indian Men and Women Kabaddi Team which represented the country at the Asian Games 2018 and those who were not selected in the team.
Amateur Kabaddi Federation of India (AKFI) who is a recognized Kabaddi governing body in India and the New Kabaddi Federation of India (NKFI) came up at the venue. But there was no clarity about the selections.
The petition was filed by former Kabaddi player and Arjuna Awardee Honappa Gowda against the unfair selection of Indian Kabaddi Team for Asian Games 2018. In reply to this, the court gave its judgment to organize two matches on 15th September at 11 am at Tyagaraj Stadium, Delhi as it was not possible to change the current team for Asian Games due to lack of time.
The NKFI players came at the trails but did not participate and left the venue. And the players who represented India at Asian Games were not present at the venue and despite not turning up for the selections they will not face any contempt of court for the actions.
In conversation with Times of India AKFI assistant secretary, Devraj Chaturvedi, who was present at the selection trails said, "As per the court order, there was supposed to be a selection process by different people. Everybody has responded. We have given our due response (by conducting the trails)."
Arjuna Awardee and 2002 and 2006 Asian Games Gold Medalist Dinesh Kumar was present at the venue to look up proceedings and left shocked. He said, "The legacy of the game that belongs to our soil is being destroyed. It's also disrespectful to the players. The court should take action against NKFI. It was a good team that went to Jakarta. Unfortunately, they lost due to some mistakes. But instead of working on those mistakes, the game is being brought into disrepute. I would say that India lost two gold medals because the players were hurt when their capability and skills were questioned".
The next date of hearing, in this case, is on 30th October 2018.