The real test for the Asian Games Kabaddi team scheduled on 15th September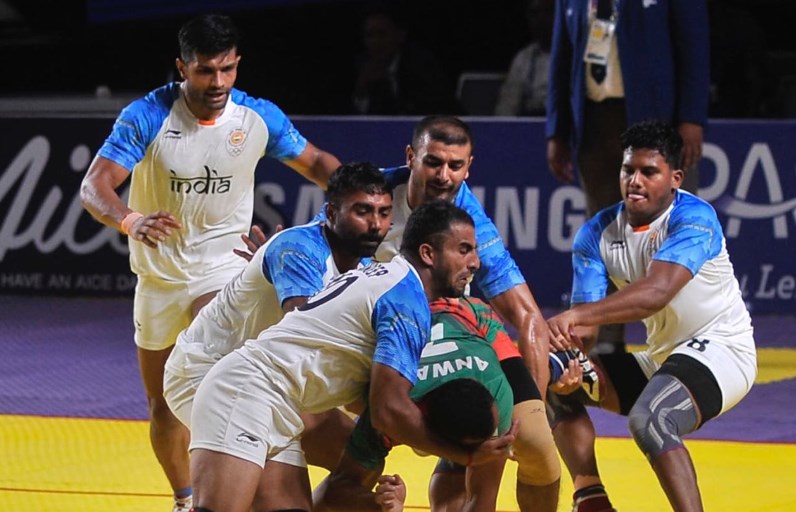 Indian Kabaddi team lost their Gold Medal at Asian Games after their semifinal defeat to Iran. As per the Delhi High Court orders they will now have to play trial matches to be held on 15th September.
The petition was filed by former Kabaddi player and Arjuna Awardee Honappa Gowda against unfair selection of Indian Kabaddi Team for Asian Games 2018.
The court gave its judgment to organize two matches on 15th September at 11 am at Tyagaraj Stadium, Delhi. It was not possible to change the current team for Asian Games as it would have been a waste of precious time. So the court instructed to organize the match.
One team will be the team which has participated Asian Games 2018 and the other will consist of players who deserved to be in the squad but were still dropped for the Asian Games. The new Indian Amateur Kabaddi Federation, which is backed by Rajaratnam, is working hard to consolidate the team.
"There was a great lack of central defense in the Asian Games. Similarly, numerous players like Surjeet, Nitin Tomar, Surendra Nada, Sukesh Hegde, Prashant Rai, Vishal Bharadwaj, Vikas Kale, Sachin Shingade and Nilesh Salunkhe were dropped from the Indian team. Our team is in the final stage for the selection process, special preparatory camp will be started soon, "said Jaya Shetty, coordinator of the new Indian Amateur Kabaddi Federation.
He said, "The state organizations affiliated to the Indian team and the Railways, the Army are being pressurized to not play in this match. The picture is being made because of this act against the Indian Kabaddi Association. But players should realize that this process is being done for the benefit of kabaddi. "
Indian team which will play against the Asian Games medal winning Indian team is currently at a camp at Karnataka. Players from the states like Himachal Pradesh, Rajasthan, Delhi, Haryana, Karnataka, Tamilnadu, Telangana, West Bengal have united in Karnataka for the camp. Maharashtra players still have not come to the camp but we are waiting for them to come, said Honappa.
For these two matches, Retired District Judge Ravinder Kaul will be working as observer. Selection process will be conducted by video shoot. And this will be considered and presented in front of Court as a proof.
The Secretary of Sports Ministry will appoint selection Committee of three members. Indian Kabaddi Team Players for Asian Games will have to prove themselves in these matches by their game. Once they get successful in proving themselves, they will be able to receive financial rewards and benefits for the medal winners. Next hearing of this case will be on 30th October.