The Vidarbha tiger is roaring in Ayodhya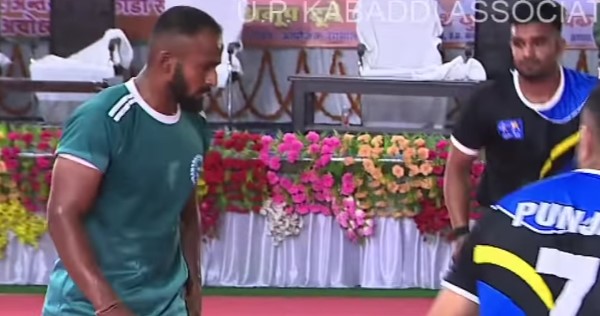 The 68th National Kabaddi Championship is being held in Ayodhya for the last two days. Many renowned kabaddi players are showcasing their skills in the tournament. In the crowd of all these big players, a player from Vidarbha is grabbing attention.
This player is Akash Pikalmunde. Vidarbha is included in Group C along with Rajasthan, Punjab and Himachal Pradesh. Akash has won the hearts of the fans with his game by scoring Super Ten in the first two matches. He scored 12 points in the first match against Punjab and 14 points against Rajasthan.
Vidarbha lost both the matches. The score was 23-45 against Punjab and 28-71 against Rajasthan. Now, in the third match against Himachal Pradesh, will Akash score a hat trick of Super Ten by registering Super Ten once again? is the question being asked by everyone.
Akash who participated in the tournament from Vidarbha, is usually seen playing for Bharat Petroleum and other local teams in Mumbai.