Things shaping up well for Asian Games, feels Devadiga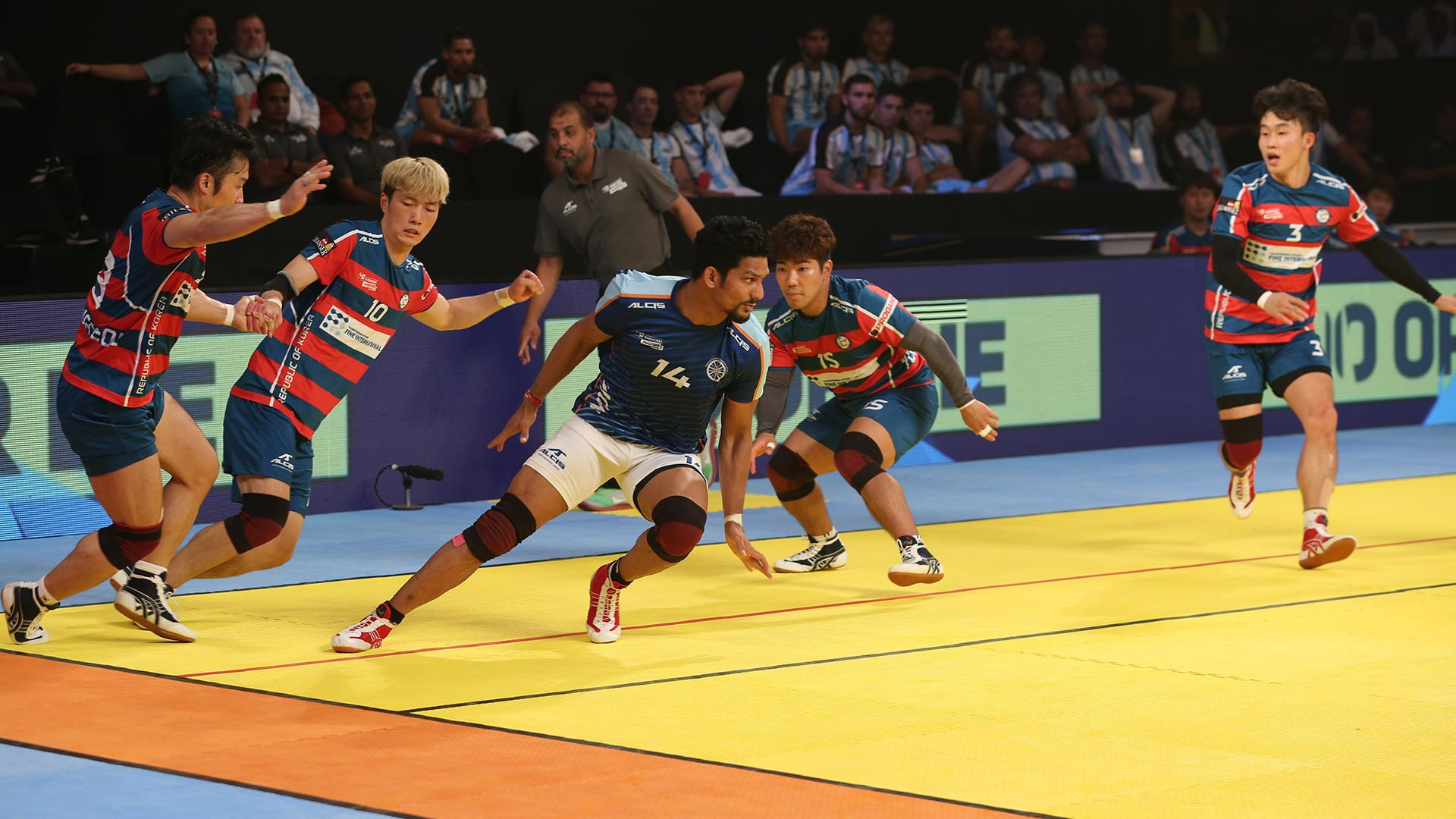 "You always feel some pressure when you're playing for your country," Rishank Devadiga lets out with a shy smile when asked how confident the team was of securing a victory in the final of the recently concluded Kabaddi Masters Dubai 2018.
The Maharashtra lad has been a consistent performer for U.P. Yoddha in Season 5 of VIVO Pro Kabaddi and also for his state of Maharashtra in this year's Senior National Kabaddi Tournament which earned him his maiden India call up at the Dubai event. However, his team will now be fighting for one of the biggest prizes in the sport; a gold medal in the Asian Games.
Devadiga believes every individual as well as the team as a whole, are trying their best to be in prime form for the event.
"We have had two camps already and now we will attend a third," explains Devadiga, "Things are shaping up well. The coaches are training us to the best of their abilities. They are focusing on both, our skills and fitness. We are rigorously working on our personal fitness as well. Each player is being tracked individually. So things are looking good."
Devadiga's confidence is well justified. Kabaddi has long been one of India's biggest hopes at the Asian Games right from when the sport was first introduced at the games in 1990. Now, after an unbeaten record of winning seven gold medals in the Men's event so far, the Indian kabaddi team is set to leave for Jakarta to continue their impressive run in the sport.
However, countries world-wide are now taking to the sport in a big way, especially since the advent of the popular VIVO Pro Kabaddi. International players are training with the best players and coaches from India and garnering valuable experience. Iran, in recent years, has risen as one of the powerhouses of the sport and has been giving India a run for their money in many international events. In Kabaddi Masters Dubai 2018, too, the team went unbeaten till the final before they ran into a rampaging India.
"Iran had performed well right from the start of Kabaddi Masters Dubai 2018," recalls Devadiga, "You could see from the way they played against Korea that they were in superb form. Eventually it was an easy match though and we won by a big margin, but we did feel some pressure."
Devadiga has since become one of the vital pegs in the team's machinery and now the 26-year-old U.P. Yoddha star has his eyes firmly set on the gold.
"We will try our best to win gold. In fact, I am absolutely sure that we will," assures Devadiga with his another one of his signature shy smiles.
Fans can pledge their support for the Indian kabaddi team at raidforgold.in