Things you don't know about Harendra Kumar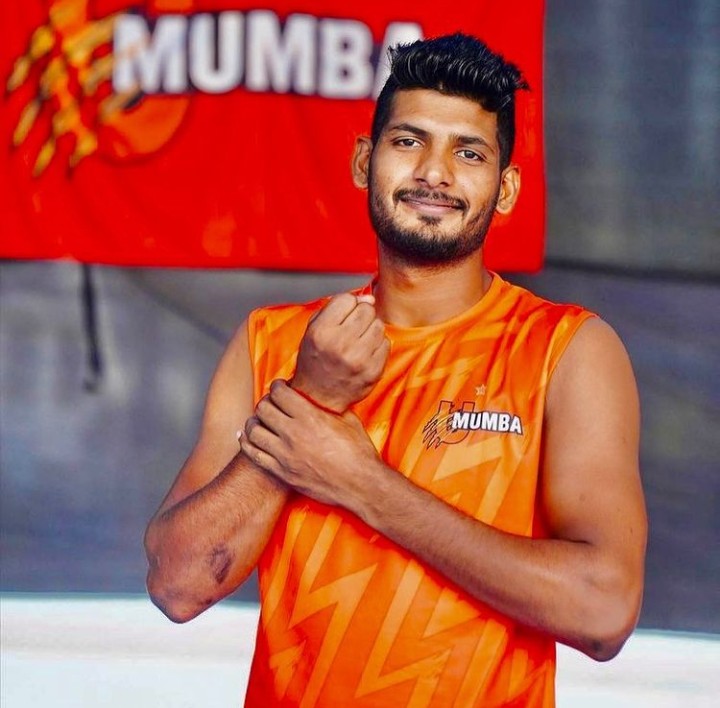 Pro Kabaddi League season 8 will start from 22nd December in Bengaluru. Due to covid pandemic all matches will be played at the single venue. For the first time the entire league will happen without fans in the stadium.
Before the start of PKL 8, players are gearing up in training camps. As the teams are in bio bubble, players cannot interact with the fans, media or any person from outside.
To stay in touch with the fans teams are taking help of various social platforms. U Mumba's left cover defender was interviewed by the team management and that video is shared on social media.
Harendra Kumar made his debut in PKL 7. While defending his team he scored 20 tackle points in 20 matches. Also he had 1 high 5 to his name. He is retained by the team for PKL season 8.
Questions and Harendra's answers are as follows:
Q: What is your favourite drink?
A: Juice.
Q: Who is your inspiration?
A: Mom and Dad
Q: What is your favourite number?
A: 5
Q: What is that one thing you are very afraid of?
A: Fire
Q: What is your hobby?
A: Travelling
Q: What according to you is success?
A: When you are happy with your success then that happiness is called as success.
Q: What is your favourite dessert?
A: Gulab Jamun
Q: What is the best compliment you've ever gotten?
A: When my villagers say that 'This guy plays in Pro Kabaddi" I feel good about it.
Q: On a scale of 1 to 10 what are the chance of U Mumba winning the title this season?
A: 10
Q: How many push ups can you do in a minute?
A: 85