Things you don't know about Manjeet Chillar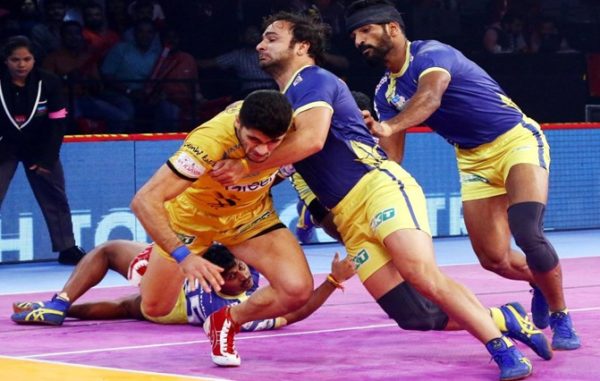 1. Manjeet started his career as a wrestler. He stopped playing wrestling and started playing kabaddi after suffering a serious nose injury. Going forward, he became a major player in India.
2. Manjeet had lost 12 kg in a month to play in the junior national tournament. The weight limit for this competition was 50 kg. As Manjeet weighed 62 kg, he would not have qualified for the competition. By losing his weight, he qualified for this competition.
3. Manjeet is always aware of new fashion trends. He is called a fashion freak by his teammates.
4. Manjeet intends to become a coach after retirement. He thinks this is the right way to guide young players. He also wants to start his own kabaddi academy.
5. Manjeet has won gold medals for India at the 2010 and 2014 Asian Games.
6. For India, he has won the gold medal of the 2016 World Cup and the 2018 Dubai Masters Kabaddi Championship.
7. Manjeet has not won the title of Pro Kabaddi yet.
8. Manjeet is the first player in the Pro Kabaddi League to score 300 tackle points.
9. He is the first player to get the most tackle points in two seasons of Pro Kabaddi.
10. Manjeet holds the record for most 339 tackle points and 324 successful tackles in Pro Kabaddi.
11. Manjeet is the role model of many players in Pro Kabaddi.