This is how Pro Kabaddi's most expensive players will spend their auction money!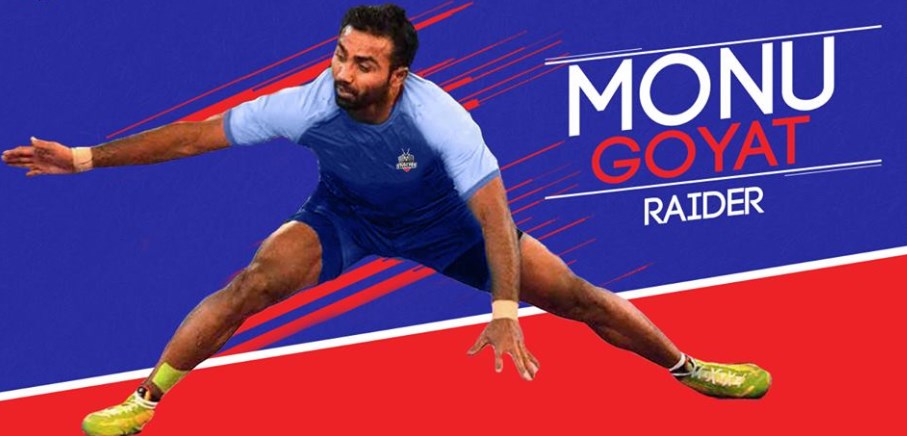 Kabaddi, an indigenous game which was earlier said to be a game only played in the villages is now on the way to become a globally watched game. Pro Kabaddi League (PKL) has brought this game into a limelight, and its players are now well-known for all of us. They have their own fan base too. Just in 4 years, Kabaddi has become second most loved game all over the country.
PKL season 6 will start soon on 5th of October 2018. For this season, the auction was held in the month of May where Monu Goyat became the most expensive player in the PKL history. With a price tag of Rs 1.51 Crores he became the highest-paid non-cricket sportsman in Kabaddi. Along with Monu Goyat, Rahul Chaudhary, Deepak Hooda, Nitin Tomar and Rishank Devadiga also fetched a sum of Rs 1 Cr. or more. Fazel Atrachali is the first foreign player to get paid Rs.1 Cr.
Post the auction everybody had a question that what will these players do with this amount? How will they spend their auction money? This is how these 'Kabaddi Crorepatis' will spend their money.
1) Monu Goyat (Rs 1.51 Cr.), Haryana Steelers
Monu Goyat became the highest paid PKL player in the history of Pro Kabaddi League. He was bought by Haryana Steelers for Rs.1.15 Cr. While playing for Patna Pirates last season, he scored 191 raid points in 26 matches played by him. He said he is happy to become highest paid among all the players and now he has a huge responsibility on his shoulders to deliver and glad to receive the opportunity. I will try my best and play the best game. I will support my family with this money.
2) Rahul Chaudhary (Rs 1.29 Cr.), Telugu Titans
Pro Kabaddi League's highest raid points scorer Rahul Chaudhary was retained by Telugu Titans through FBM for Rs. 1.29 Cr. Rahul played 22 matches and grabbed 184 raid points in PKL season 5 for Telugu Titans. He mentioned he will spend this money on his family. With this, he wants to spend some money to do charity and to travel around the world.
3) Deepak Hooda (Rs 1.15 Cr.), Jaipur Pink Panthers
After playing three consecutive seasons for Puneri Paltan Deepak Hooda moves to Jaipur Pink Panthers who purchased him for 1.15 Cr. Deepak represented Puneri Paltan in 24 matches last season and successfully scored 172 raid points. Deepak is a raiding all-rounder. So he mostly goes for raiding but he can also play the role of a defender if his team needs. Deepak said just like everyone else, I also will spend my money to run the home. I will take care of my sister and her children with this money as they live with me.
4) Nitin Tomar (Rs 1.15 Cr.), Puneri Paltan
Having played 22 matches for UP Yoddha, Nitin Tomar scored 167 raid points and was sold to Puneri Paltan for Rs. 1.15 Cr. Nitin Tomar was the costliest player in season 5 having a bid of 93 Lakh by UP Yoddha. This year too he is on the list of highest paid players of PKL. Nitin says I am glad to be among the highest paid players for the second time. But it is a responsibility for me to put my best efforts and make my team win the championship. I will spend my money on fulfilling the financial requirements of my family. I will invest some money in the bank and will save some funds for contingency.
5) Rishank Devadiga (Rs 1.11 Cr.), UP Yoddha
In second consecutive season, Rishank Devadiga will be seen playing for UP Yoddha. They retained him for Rs 1.11 Cr. through FBM. He got 165 raid points in 21 matches. Rishank said that PKL has made a significant difference to my financial stability allowing me to settle down comfortably. I will also be saving the money. I will save this money for my sister's marriage and my dream of opening a Kabaddi Academy.
6) Fazel Atrachali (Rs 1 Cr.), U Mumba
Iran Kabaddi Team captain Fazel Atrachali has become the first foreign player to sold for Rs. 1 Cr. He was bought back by his former team U Mumba. Fazel scored 57 tackle points in 24 matches played for Gujarat Fortune Giants. Fazel was very happy to be back in U Mumba, whom he calls his second home. I had a great season last year and was expecting a good bid. But 1 Cr was very surprising for me. I will buy a new home and a car with the earned money.