This is how Quarter-Final Matches will be played at 68th Senior National Kabaddi Championship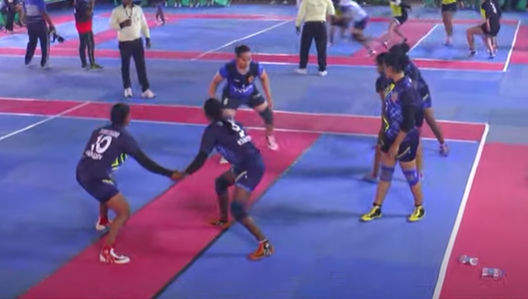 Amateur Kabaddi Federation of India (AKFI) recognized and Haryana State Kabaddi Association organized 68th Senior National Kabaddi Championship Women has started from 10th March.
Charkhi, Dadri, Haryana is the venue of 68th Women's Kabaddi Nationals. After the pre quarter-finals, the eight teams have successfully made it to the quarter-finals stage.
Indian Railways, Himachal Pradesh, Maharashtra, Delhi, Rajasthan, Bihar, Punjab & Tamilnadu also made it to the knockout stage after beating their opponents.
Indian Railways will take on Bihar then after Rajasthan will be up against the Punjab. In an interesting battle, Himachal Pradesh & Maharashtra will play against each other.
4 matches will be played between these four teams. These 4 winning squads will move to semi-final stage. And losing teams will be out of the title's race. Here's the schedule of quarter-finals matches:
Quarter-Finals Schedule:
1) Indian Railways Vs Bihar
2) Rajasthan Vs Punjab
3) Himachal Pradesh Vs Maharashtra
4) Tamilnadu Vs Haryana